I honestly have never seen kids so excited about getting a pool. It's all they talked about for days. When the tractor finally came out and the dirt was leveled, they all huddled around watching every step. They helped in the putting up of the pool, and patiently, patiently, waited until the 8000 gallons of water had been deposited from their garden hose into the wild and wet play land.
The first dip was extremely cold. We all jumped in for the sake of being in the pool. But we quickly got out and laid in the sun to get warm again. Of course, the pool was too tempting... and we all jumped in again.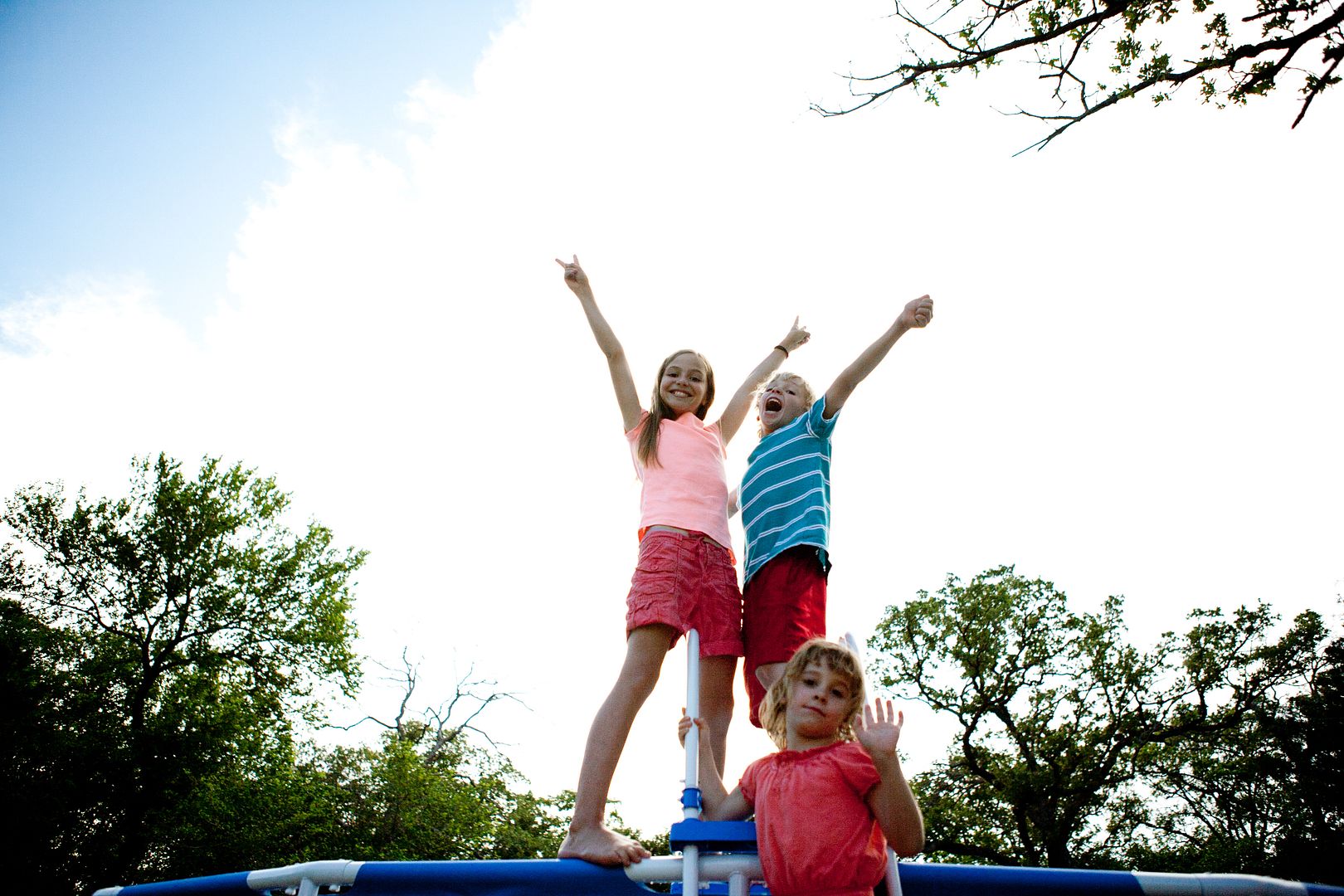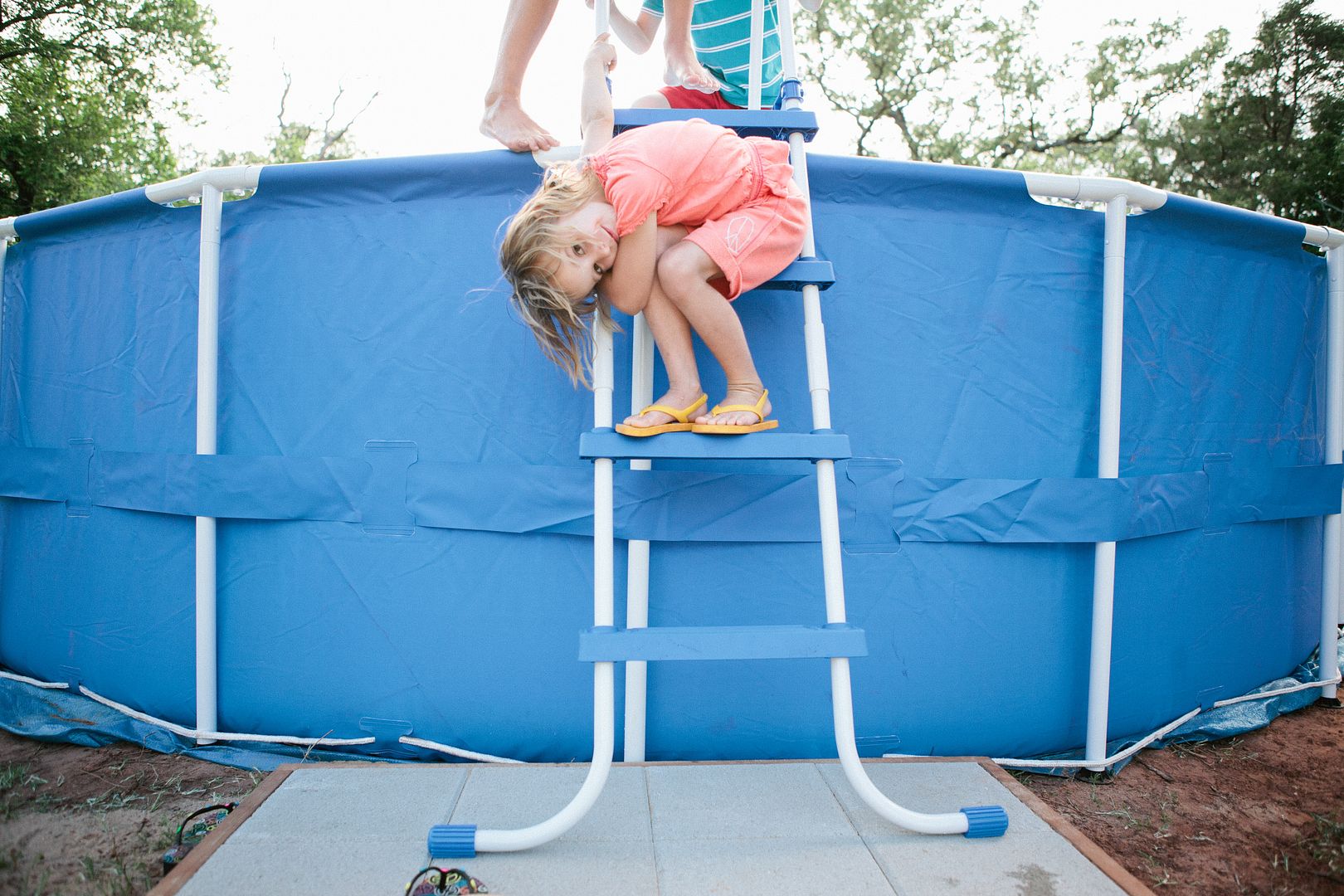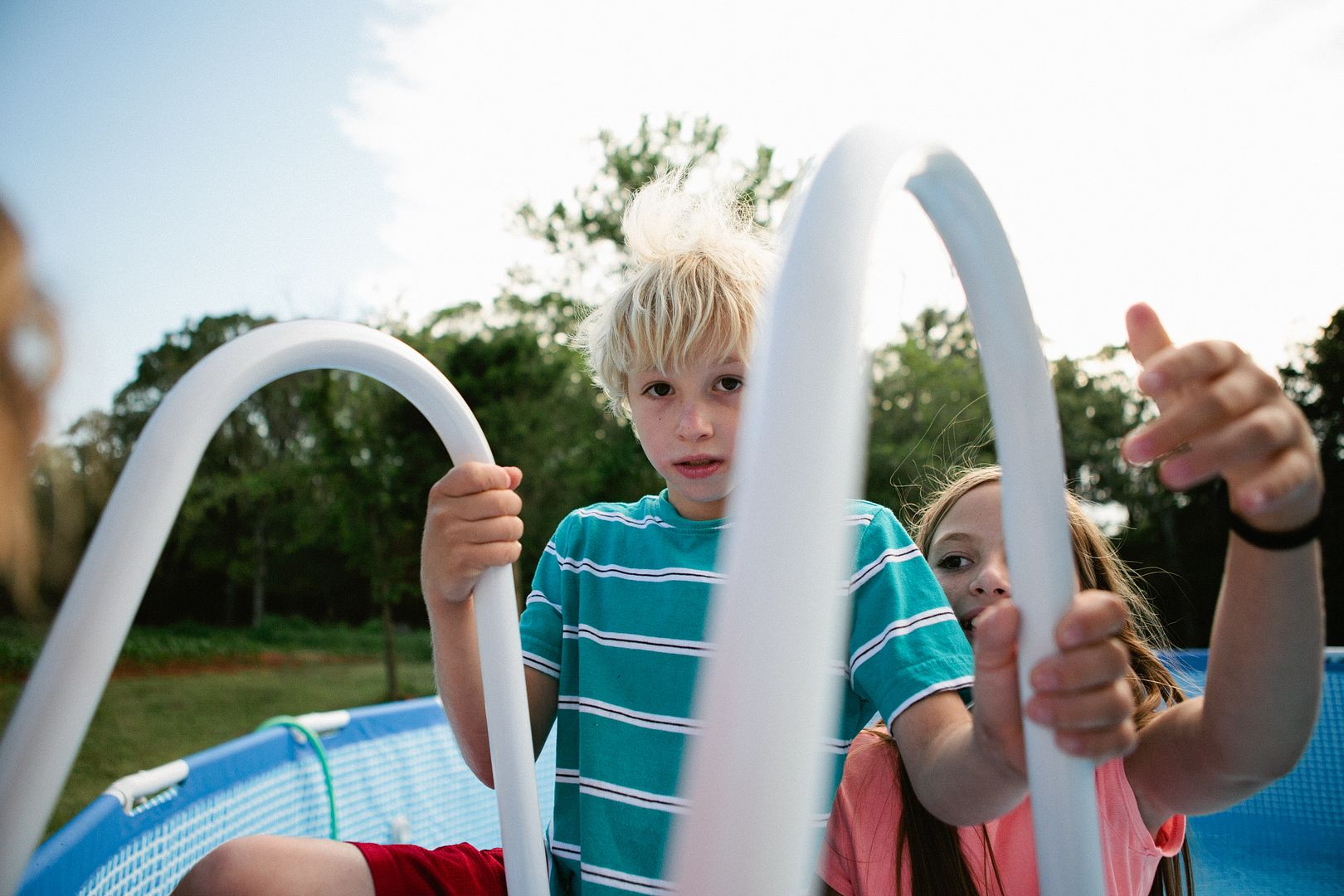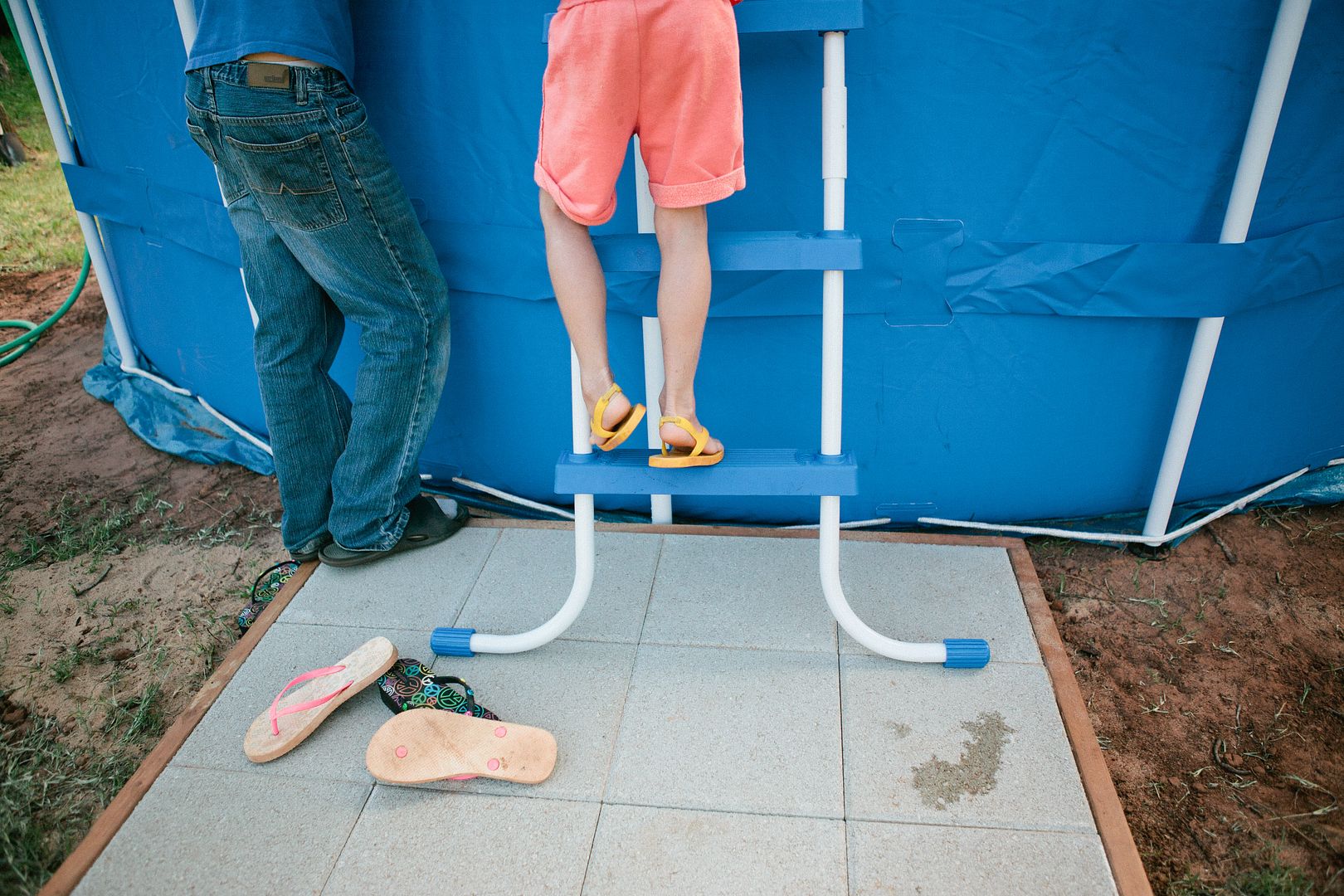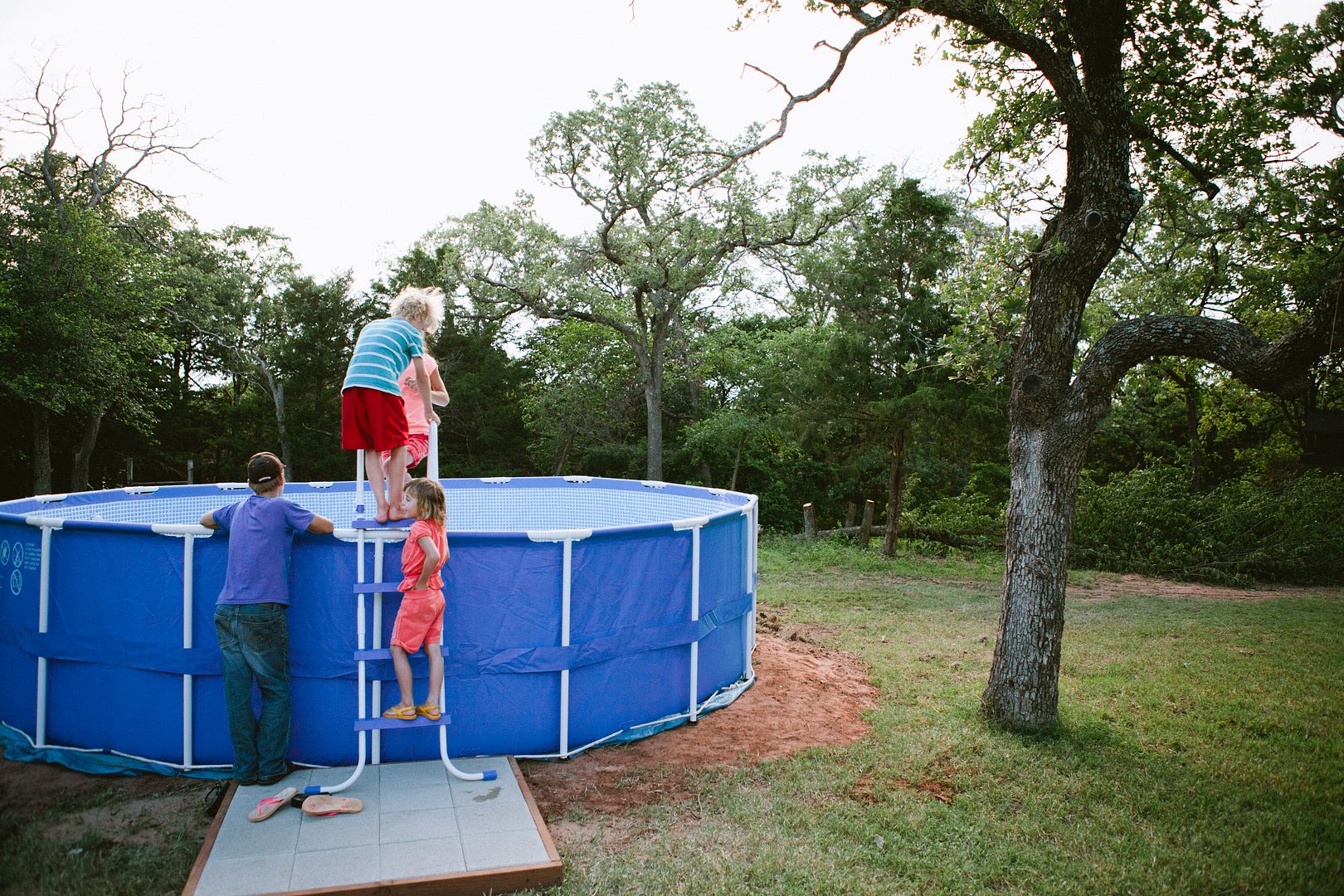 Summer is my kind of thing.