BEEP BEEP BEEP. Oh my gracious what time is it and why am I up what is going on help me please chocolate strawberries. I fumbled around for my phone which was going off incessantly. I glanced at the clock. 2:25 am. Guatemala. Today. I jumped out of bed, put on my clothes and gathered up my suitcases. Now, you have to understand something. When I get up really really early, a) I don't want to eat. Don't feed me. And b) I can be really... perky. I guess I'm running on notenoughsleepbutheyiamawakesoloveme type of energy. I quickly realized though that not every one thinks this way! Surprise! So I was silent as everyone else, silently, walked around gathering food for the long day ahead. I make them sound like foragers.
I sat with my computer, surrounded by suitcases and Ziploc bags, writing one last "America" blog post on my Guatemala blog. Tonda, the wonderful woman who made all of our delicious food, made me pack a sandwich. "You'll need it!" (By the way, I did need it. ;))
We said quiet goodbyes to the people we had grown to love so much in that short time. The drive to the airport was also quiet. I ate a granola bar. Oh my gosh, big mistake. Why did I just eat at 3:30 in the morning. The airport was busy with those early morning people. We checked in. Went through security. We reached the talking phase. My nerves were all over the place but everyone else seemed calm. Heather's bag was held up by security. She's not the scary type so it all turned out okay.
We boarded our plane to Atlanta. It was only an hour so it went by quickly. The Atlanta airport is awesome because Atlanta is the home of Chick-fil-a. Therefore everything in Atlanta is wonderful. I have this obsession with airports. I think they are really cool. Nerd status. Paragraph filled with choppy sentences. Ellie out.
The last time I was in the international terminal of an airport was in 2007 when I flew to England. As I sat at the gate waiting to board an international flight I couldn't believe it. All of this... it was real. Pinch me! I'm not dreaming! We found a Starbucks (PRAISE THE LORD) and I got a Chai Tea Latte. And with that begins my obsession (stay tuned for more about that later on in this whole saga ;)) Tori and I watched an episode of Psych (classic), Ben watched his own TV show, and Heather slept. Brooke and Tom were on their own computers. It was a quiet 45 minutes as we waited. The plane rolled in. Okay that's a big plane. "It's for international flight." No kidding! They teased me because I'm obviously SO knowledgable about planes and everything related to flying! We boarded and found our seats. Comfy with TV screens up above and lots of leg room down below. That's how I evaluate planes... by their amount of leg room. See? Profesh.
We lifted off. Two hours went by and I slept for most of that. They passed out customs forms and another form that I don't even remember the name of. Um, what is this. My dad did this last time. I have no idea how to fill this out. Breathe. Okay. I didn't have a pen. Brooke, BROOKE. Please picture me half standing, half sitting in my seat and trying not to yell but needing to raise my voice. Now, add in a bunch of Guatemalan natives staring at me like I was crazy. Good? Awesome. I need a pen! Do you have a pen? I filled out everything I could, double checked for mistakes, and got everything together. Passport? Check. Forms? Check. I stuffed it into my backpack and watched part of the movie that was playing. All I remember is that it was about whales and it had Drew Barrymore in it.
Then I looked out the window at the exact moment we went over the mountains and started descending into the valley. The valley that held Guatemala City. I gasped for breath. The rows and rows of buildings painted with pastel colors spread out before me like a quilt. The fog settled around the volcanos. We swooped down and slowly came to the runway. My eyes were glued to the window. They darted around to everything and I stored it all away. Everything felt different. It looked different. It was beautiful. As we stepped off the plane and walked into the airport, it was hot. I remember walking down stairs and hearing a live band playing lively music in the airport. I couldn't believe it. I WAS IN GUATEMALA WHAT'S UP.
I became nervous as we approached the customs booth. I'm an average height, blonde American girl so I knew by my appearance there was probably nothing to worry about, but what if I stumbled and answered the question, "What are you doing here?" with "Terrorizing your country!" Okay. Not that drastic. But I was nervous. God, first of all THANK YOU. I'm here. Like, wow. Please give me peace right now. Fill me with hope and joy and Your grace. I went up there, answered some questions, and the man stamped my passport. A breeze. Baggage claim? Easy peasy. Thank you Jesus!!
Walking out into the real Guatemalan air was amazing. I saw so many faces waiting for loved ones to walk out of the building. Worn faces that all had stories behind them. Kind eyes. Little children. Old women. We found the person who would drive us to Casa Bernabe, the orphanage where we would be staying. He spoke English, and he had a British accent! The bundle of nerves that I was walked across the parking garage to a blue truck which would hold our suitcases and another van that would take us into the mountains. We met the director of the orphanage. The sweetest lady alive. And then I met a little girl. Unfortunately I can't use names on the Internet. We'll call her O. ;) I couldn't say anything to her because of my limited Spanish. She grabbed my camera and started taking pictures. My heart became happy. I asked Tori for help. How do you say this? How do you say that? My vocabulary grew by four words on that car trip and I had made a new friend. Thank you Jesus. I'm already connecting with kids. This is awesome.
Guatemala is so different in it's own beautiful and special way. Driving along the highways, I realized I had never seen anything like this country. It was so diverse and complex and wonderful. The cement buildings plastered with colorful ads up against the jaw-dropping background of the lush volcanos. I had already fallen in love. But, don't get me started on the orphanage. It's a special place. We made a U-turn, one that I would make so many times, turned into the orphanage property, and rumbled down the gravel driveway. Green trees towered above the van. I saw the school with the tomato red roof and the soccer field at the bottom of the hill. We pulled up to the main building, my home for the next two months. I'm here. I'm here. I'm here. Kids were running around the cancha, or the main playinghangingoutbasketballsoccereverything cement area. I smiled, on the inside and outside. Heather, Tori, Brooke and I found Room #1 on the lower floor. I opened the door and was greeted with 14 bunk beds covered in colorful sheets. Tori picked her bed by the sheets. I got the one under her because at the moment, I was scared. I wanted to stick to what I knew. What if the other girls were freaks and screamed in their sleep? I didn't want to be near THEM. (Girls, honest to goodness this is what I thought. I love you. You didn't scream. Okay moving on.)
This next picture has special significance. Remember that dream I had? Way back when? This little area in the back of the main building was in my dream. I walked out of the laundry room and stopped. Oh my gosh. This was in my dream. This is where I was standing. I started crying. It was like my dream in real life. I was blown away.
We met the staff. We convened in the comedor, my favorite room. We ate there. We spent late nights... I'm getting ahead of myself. We got a tour of the orphanage campus. Everywhere I saw kids. Shy girls peeking around trees, boys playing soccer in the field, toddlers running around and falling and then getting right back up again. These kids. Oh these precious children.
Casa Bernabe is split up into different houses. There is a baby house, a toddler house, and then six houses that are divided by gender and age. Each house has a set of house parents, a married couple, that acts like parents to the kids. We learned that each of us would be assigned to a house to work in all summer.
We visited the baby house and met the house parents there. I introduced myself and told them I was "2 and 10 years old." Okay that wasn't right. What did I just say. They laughed. I laughed. It was smoothed over. My first glitch: not so bad. There were about 10 kids in the baby house ranging from 3 months to 2 years old. I held little N and felt her body go up and down with her gentle breathing. Her bright eyes stared at me and smiled occasionally. Oh my gracious these children. After holding her for about 30 minutes, I passed her on to a young girl who was helping out there. As I sat down on the floor, a tiny little girl crawled over to me. We played with toys. Connections without words. So so grateful.
We visited the extensive vegetable garden and looked out at the view of the mansions that dotted the hillside. It was such a harsh contrast. We were at an orphanage and a mile away there were villas. I wondered, do those people even know that this building filled with children who need parents exists? Do you they go about their lives, like I once did, oblivious to the fact that this orphanage was a beautiful and wonderful place?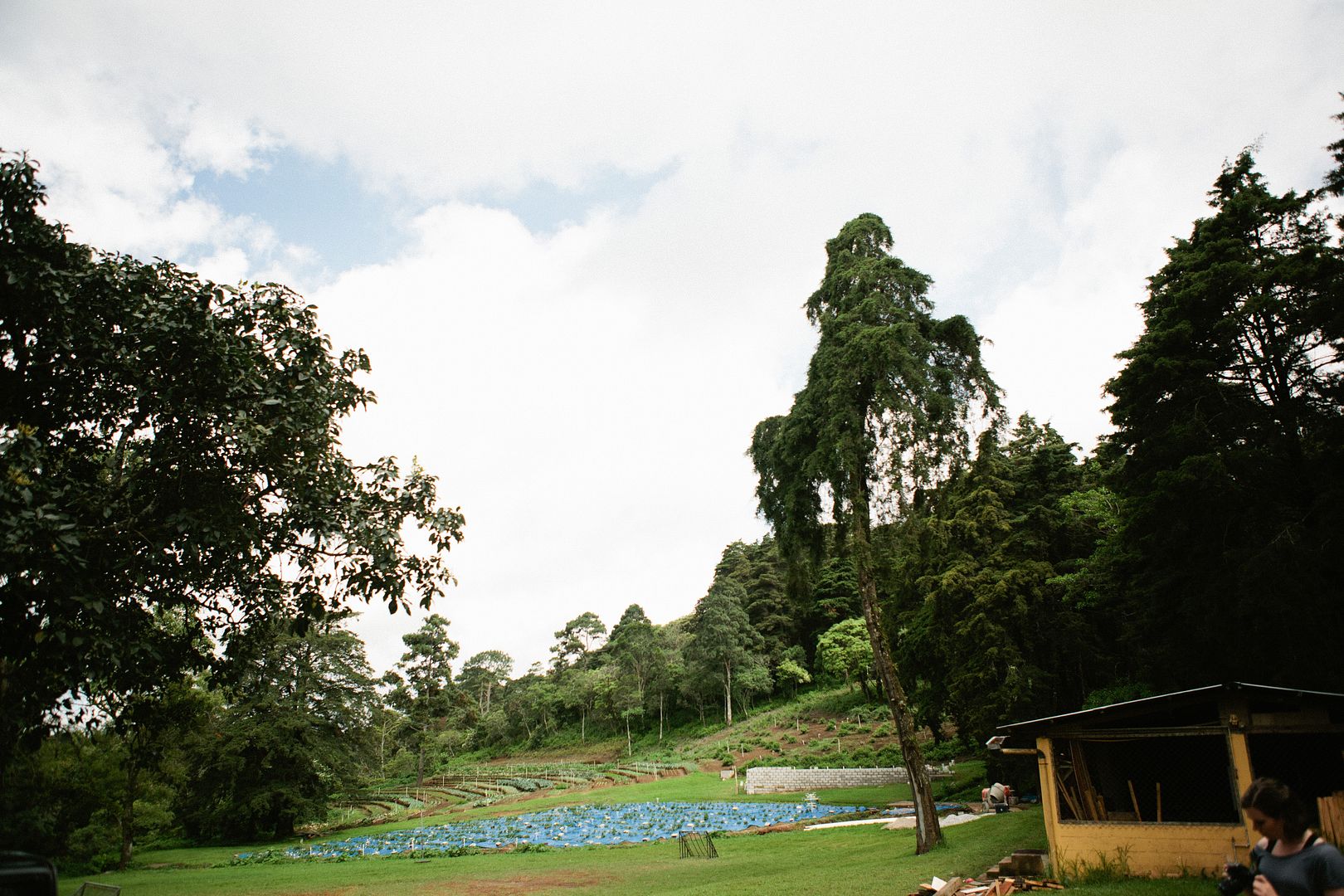 just part of the infamous 108 stair climb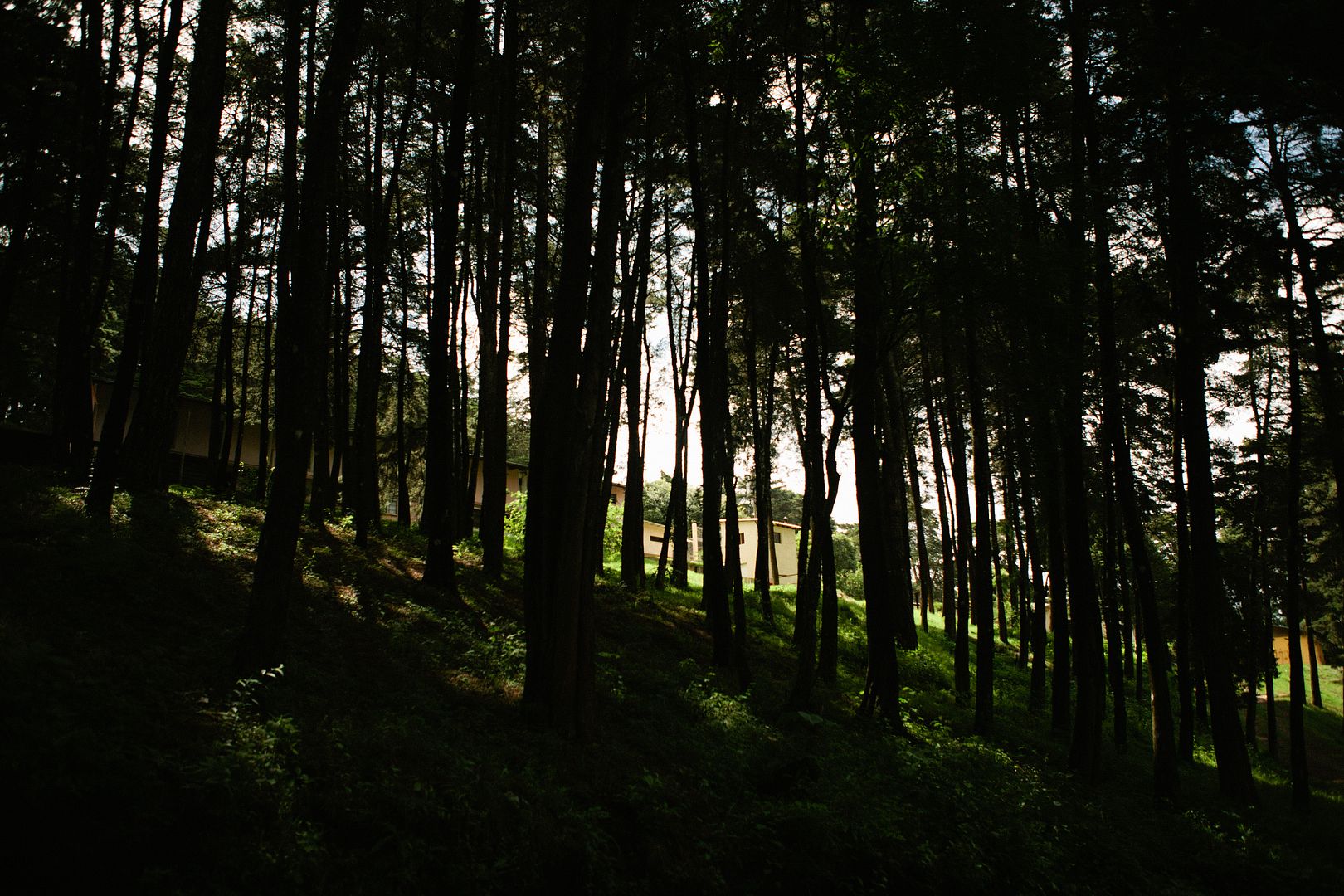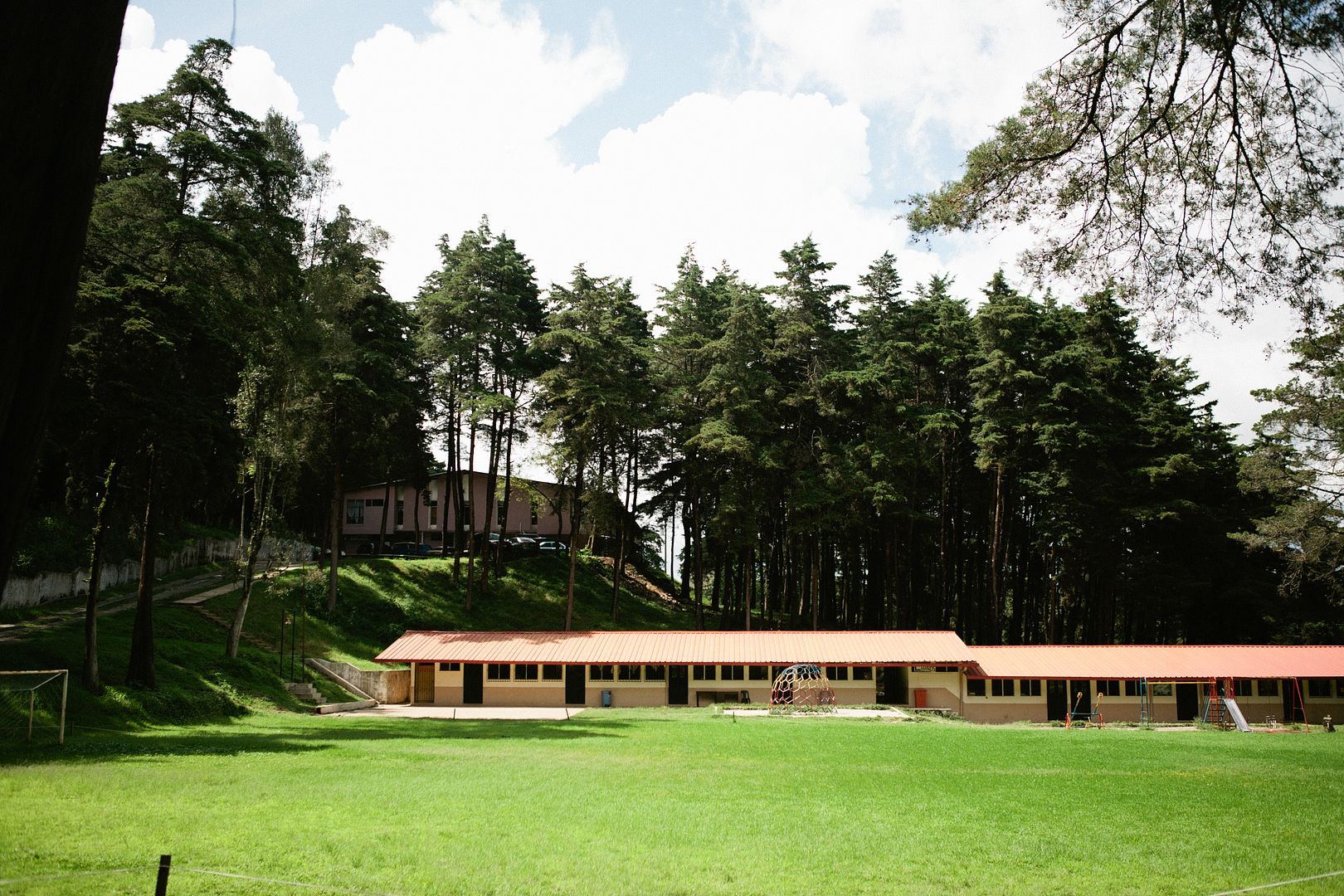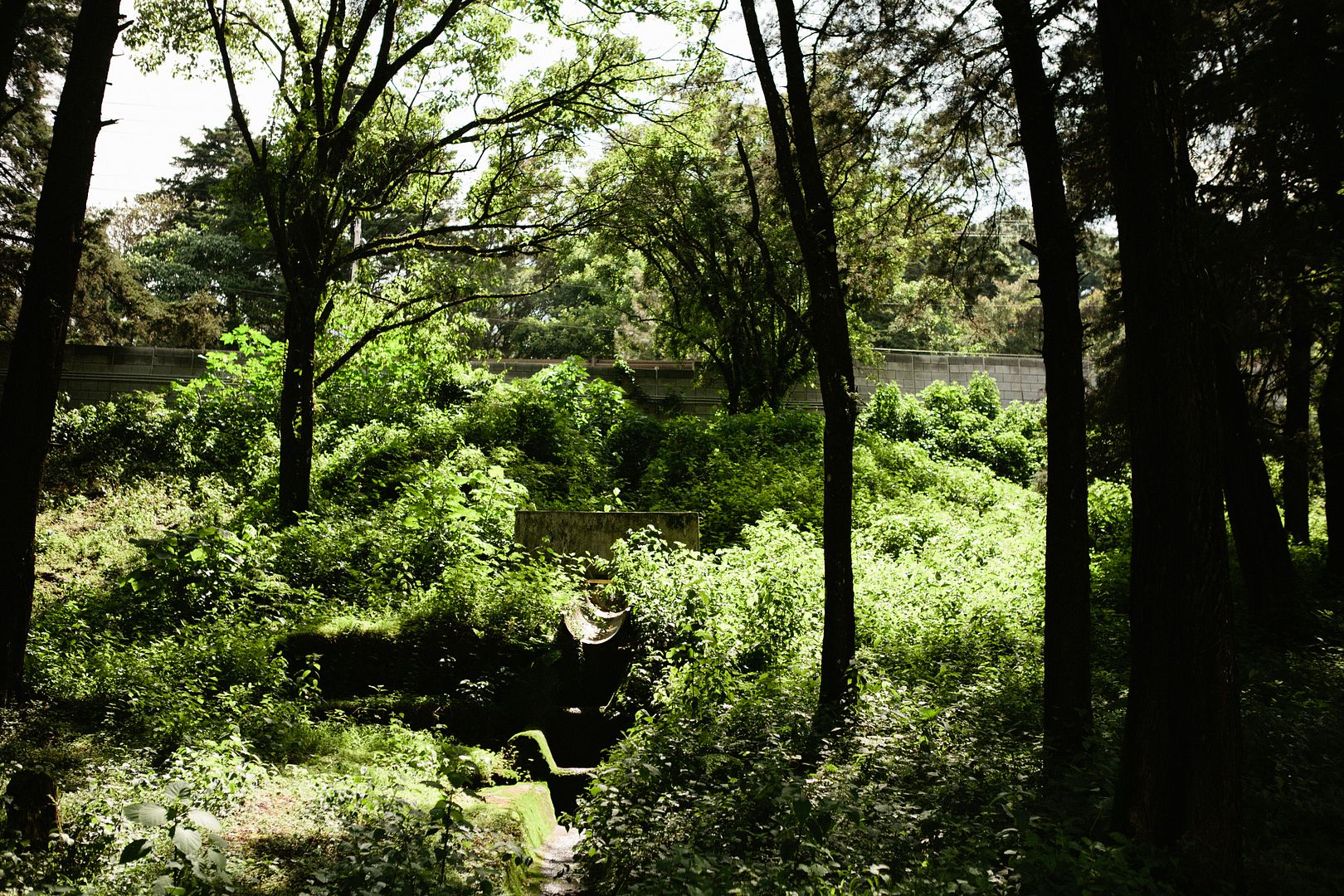 That night I laid down on my blue and green sheets and prayed. Father, wow. You brought me here. I am so grateful. Carry me now. I need You. I fell asleep. In Guatemala. In a room waiting to be filled. Showered with love by my Father in heaven. And very much ready to be broken and restored.
June 9, 2012: God has me here for a specific purpose. He loves me. I'm praying for grace and a servants heart. He will give me that. I am seeking, I will find. "For it is good to sing praises to our God; for it is pleasant, and a song of praise is fitting." Psalm 147:1
The next day and a half were filled with getting acquainted. It still hadn't sunk in that I was going to be living there... for two months. We met more children, we went to church (OH CHURCH), and grew closer to one another. We all laughed. At each other, at the funny situations we found each other in. But we were anxious to get working. Edgar, a man who worked at the orphanage, came in to the comedor our second night there and introduced himself. The thing you need to know about him, is that he loves God. Like, REALLY loves God. And he will talk about him any place and any time. He began to encourage the five of us. Keep your relationship with God first. Everything else will follow. He is most important in your life. That word penetrated my heart.
We were anxious to meet the 11 people that were coming the next day. The rest of our team. I didn't know what to think of them. I knew I would probably love them to death. But I had grown so close to the people I already knew. Would the "Westmont people" be nice? I fell asleep that night so so excited to meet them. But at the same time I wondered. What if something happened and we didn't click? What if we never really connected throughout the whole summer? Okay God. It's up to you now. I sound like I was being dramatic... maybe I was. But it was a pretty big deal to me. Click. Off went the lights. Off went my brain. Tomorrow... tomorrow we'll find out.