Last weekend, I drove up to PA to visit a dear friend and her family. As we sat on the couch, she pulled out her box of letters, notes, and random paraphernalia from her and her husband's relationship. And she told me a story, her story. Here it is, along with some lovely pictures. :)
It all started in high school.
Diana had a personal relationship with Jesus from a young age, while Allen knew about God but didn't have a personal relationship with him.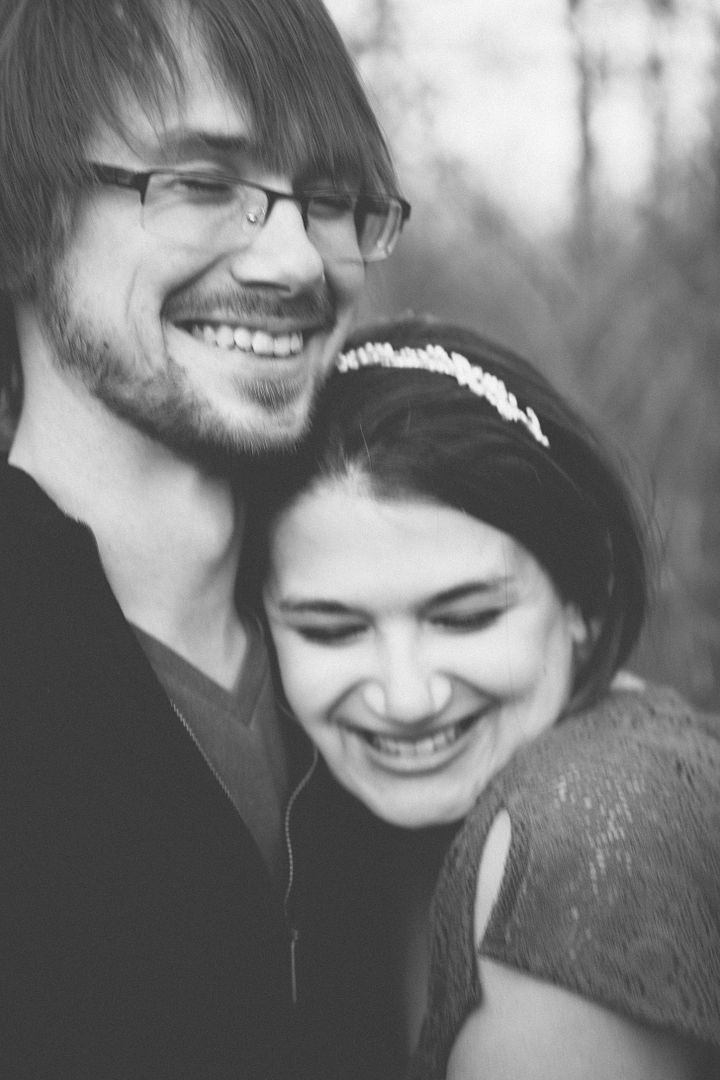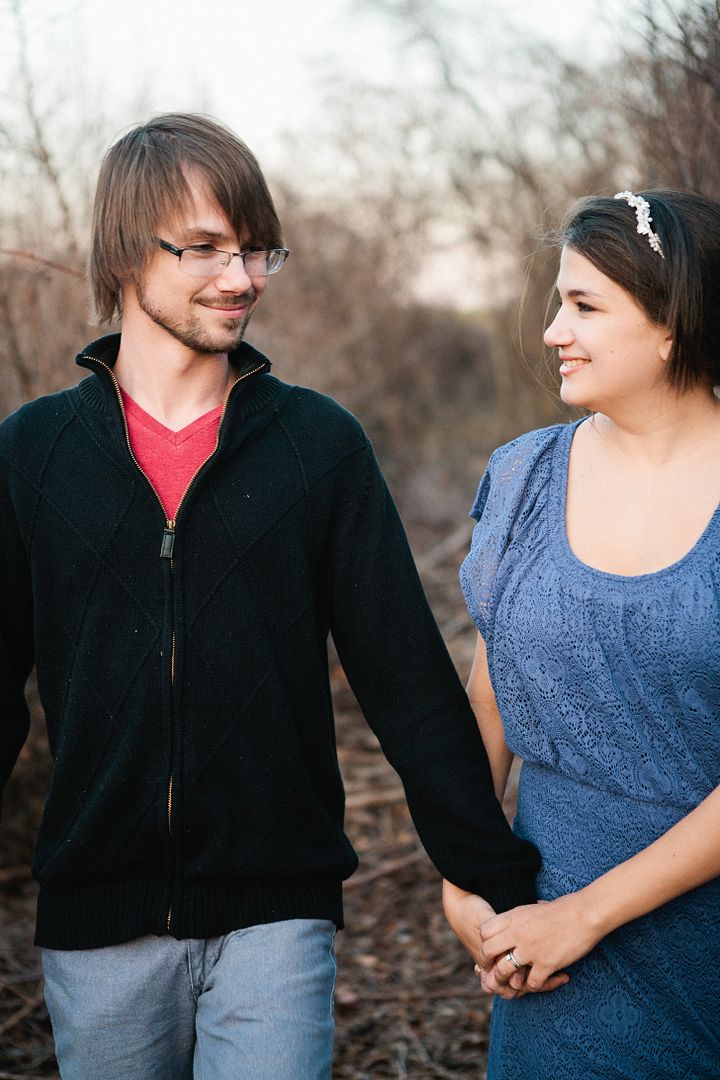 Junior year rolled around and they were in everything together. Band, choral ensemble, the musical (see the music theme?) and they had the same group of friends. They were best friends, and that was all. That January, Allen asked Diana to go to prom with him, and somewhere between him asking and prom in May, they found that they had feelings for each other. They were no longer "just friends" but "friends that liked each other."
Diana was worried. Allen wasn't a Christian and so she KNEW she couldn't date him. After prom, she began to feel conviction while he was thinking about asking her out. Diana wrote him a letter saying that her faith says she can only be with someone who was a Christian, and that hit Allen hard. It was difficult to bring their friendship back to where it was, but Diana prayed for him. And they waited, and waited.
Right before senior year started, Allen thought, "I've got to get Diana to like me. I'll go to church." After a particularly meaningful sermon, Allen accepted Jesus into his heart. He hopped on to instant messenger and excitedly told Diana that he believed in God, that Jesus was his personal savior. At first? She thought, "Yeah right." But when he responded with, "Let me show you," she gave him a chance. All throughout senior year, she noticed that he had changed. But the painful part was, God didn't want them to date yet. They had to wait, and all the while they drifted between best friends and more than friends.
They graduated. They went off to college, and being across the state from each other was so hard, for both of them. Diana didn't know if Allen had strayed from his faith, but she didn't know where else she was going to find someone who she cared for and who could be her best friend.
During Christmas break, they got together and chatted about life. Nothing serious, just updating each other on what had been going on. After they went back to college, they became good friends again. They went through a book of the Bible together, and encouraged each other in Christ. But they didn't know that both of them had feelings for the other. They were completely on a friend level. Until April. Allen visited Diana and it was obvious that he wanted to be with her. They even held hands!
Thankfully, they did get back together again. In July of 2006, they said I love you. At this point they knew. The only path to go on was towards marriage. That October, Diana was home for fall break. Allen asked her to go on a date with him but she was busy... until he said, "Please. I'll never ask you again." She knew that he was going to propose. And that he did. He recreated a restaurant in a gazebo, they danced to "Tale as Old as Time," and Allen asked Diana to be his wife, forever. And she said yes. To her best friend and love of her life.
These two now have two darling children. They have a beautiful marriage. And I am so blessed to be able to know them and know their story.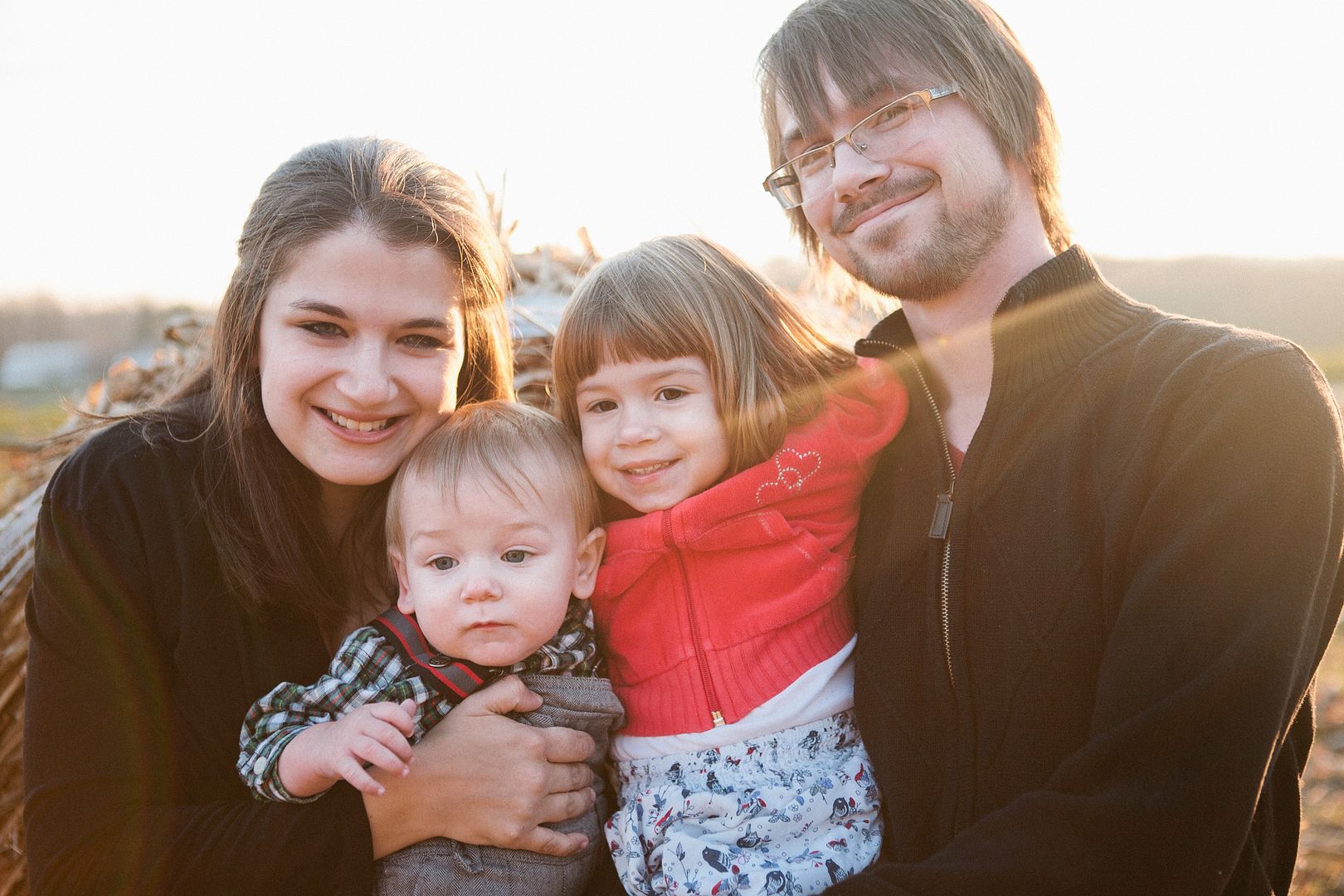 I love you all so much! Thank you for sharing your life with me. :)
ps. tomorrow starts 24 days of christmas cheer! what have i gotten into! ;)