Thank you all for your support already! Man you guys are the coolest! I have seen Instagram pictures of people making the peppermint bark and I wish I could hop through my phone and enjoy it with you. Someday my friends, someday.
Today I am featuring cinnamon ornaments! My mom wanted me to make these for the tree + they were SUPER easy to make and smell seriously delicious + wonderful. Seriously. But don't taste the dough because it's gross and probably toxic.
Again, recipe is at the bottom but here are some pictures + captions.
The ingredients are applesauce, cinnamon... and glue. Yes.
You need 1 cup of cinnamon + 1/4 cup of applesauce.
And 1/2 cup of glue!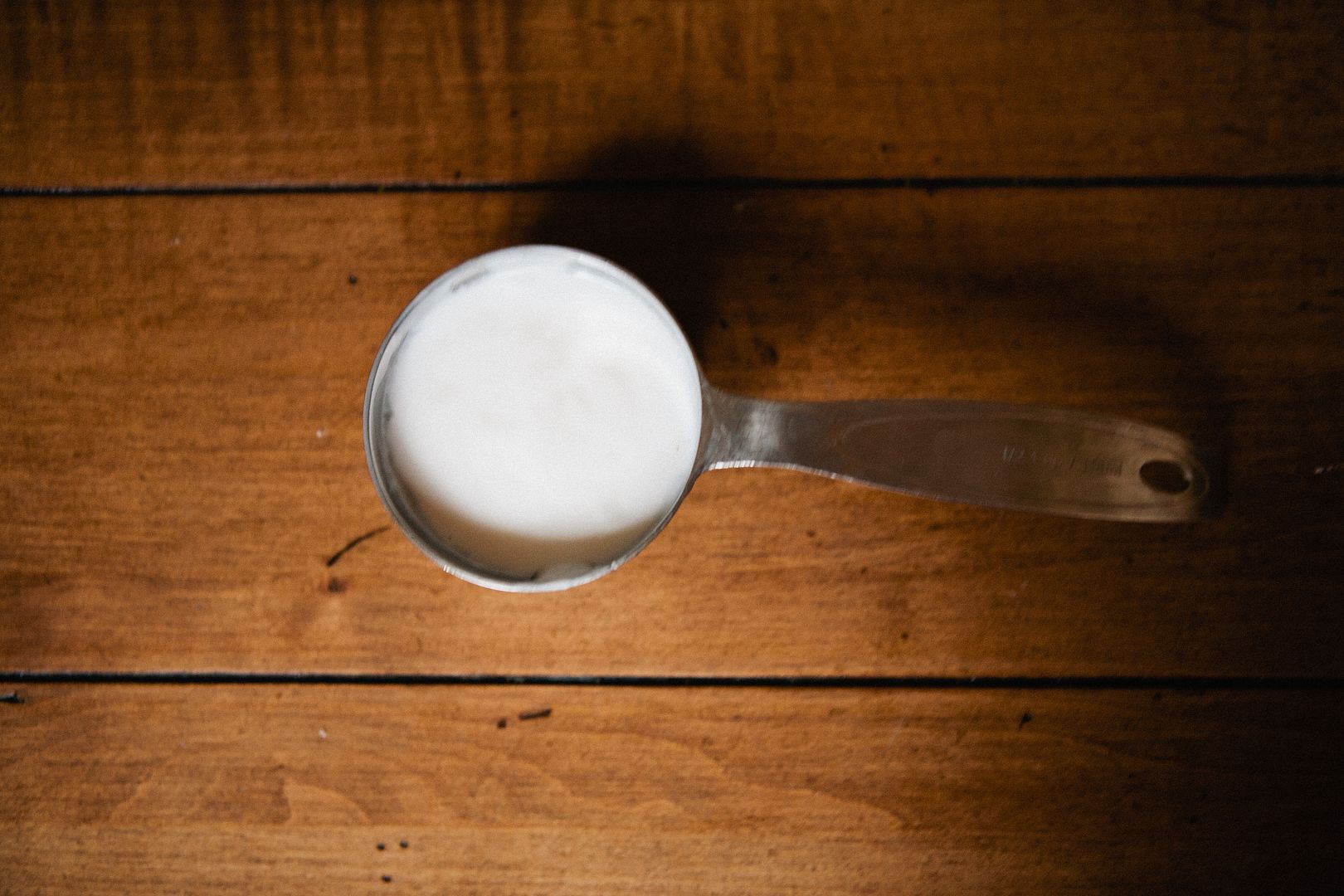 Stir it all up + form it into a dough.
Form it into a ball + then roll it out nice and thin.
Use pretty cookie cutters to make pretty shapes.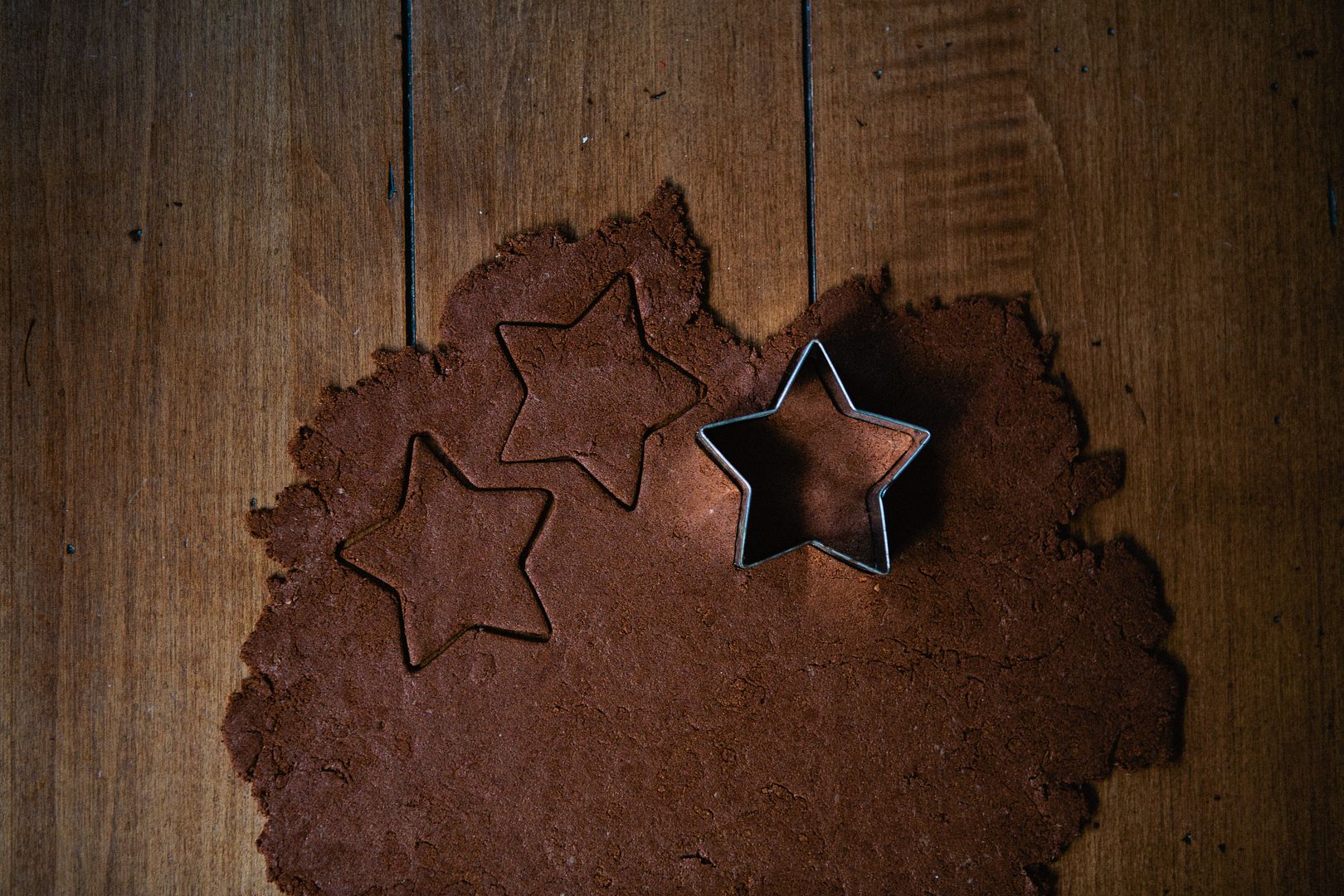 Use a straw to make a hole in the top for a ribbon.
Like so.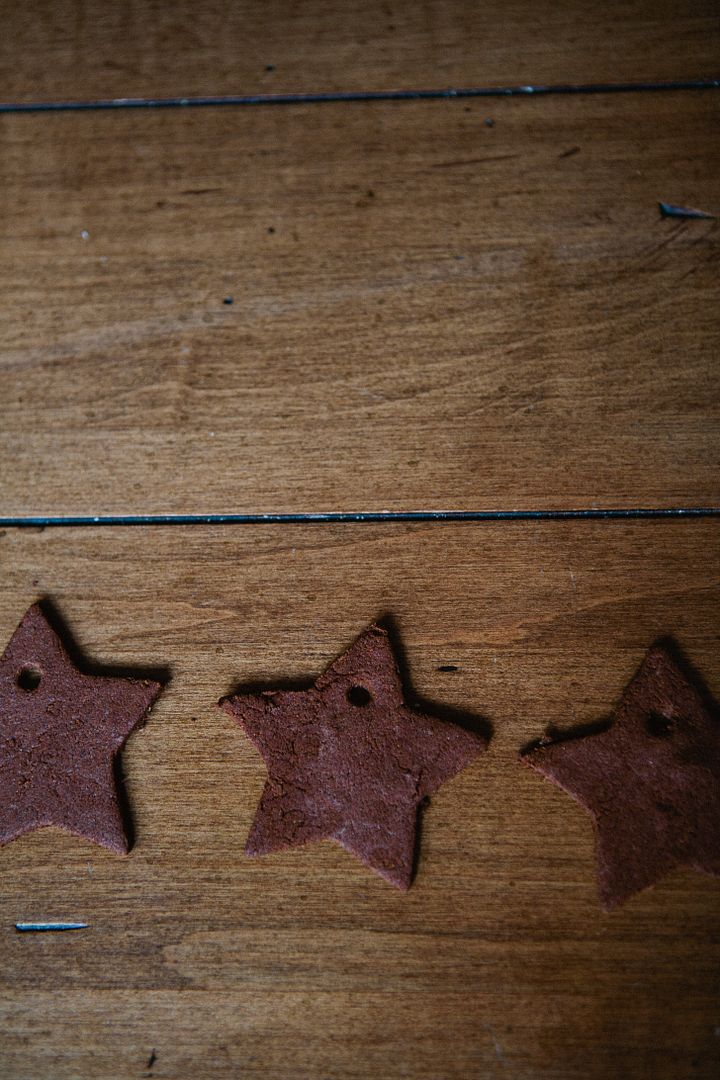 And then take pictures of them in pretty light as they dry.
RECIPE:
1. Prepare dough: in a medium bowl, mix together 1 cup ground cinnamon and 1/4 cup applesauce using a rubber spatula.
2. Stir in 1/2 cup craft glue. Stir the dough until consistency is smooth and dry. Let stand 1 hour. Applesauce gives the dough pliability, glue makes it firm, and cinnamon imparts a lovely fragrance and a gingerbread color.
3. Turn out one-quarter of dough onto a cool, flat surface; flatten with your hands.
4. Flatten with a rolling pin to 1/4 inch thick. If dough becomes too dry, spritz with water. If it sticks to rolling pin or work surface, sprinkle with additional cinnamon.
5. Use a cookie cutter to cut out a shape. Repeat with each of three remaining quarters of dough.
6. With a straw, poke a hole in dough as indicated on template (for hanging). Air-dry ornaments on a wire rack lined with paper towels for 24 hours, turning them over every 6 hours or so to keep them flat. Alternatively, preheat oven to 200 degrees. Transfer ornaments to a baking sheet; bake, flipping once, until dry, about 2 hours. Use a ribbon or bakers twine to hang.
And that's it! Share with the hashtag #24daysofchristmascheer and comment! Love you all :)
ps. this is my 400th post! can't believe it's been five years of this craziness.