Whenever I go on Pinterest, I seem to see some sort of felt garland that is made using a sewing machine and I think, "Man I really want to make that." True story. And tonight, I have a tutorial of how to make one. Because I made one. And it's beautiful.
I used a lens cap to trace circles onto felt and I cut them out.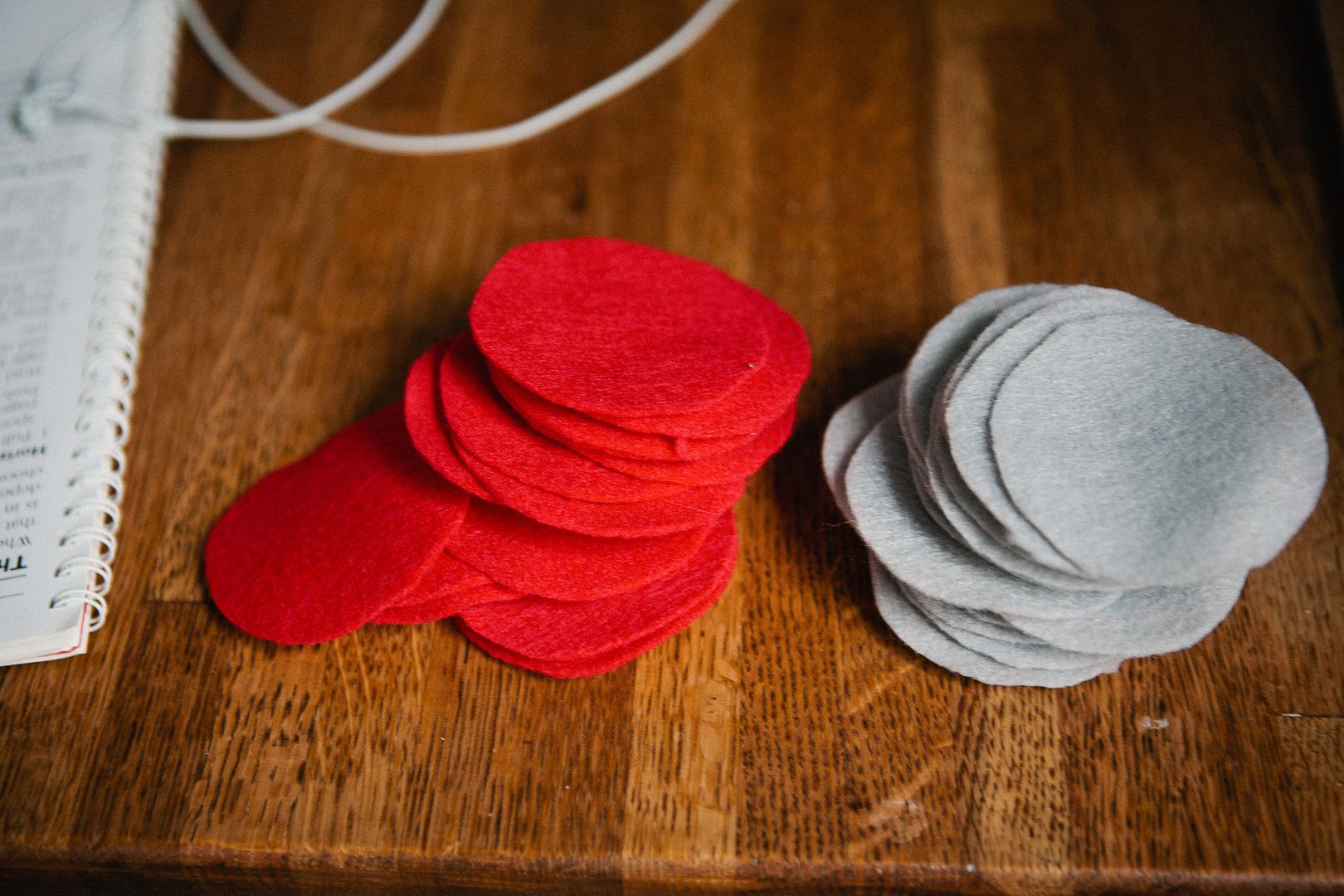 Next, I sewed through one circle, then lined up another one directly in front of it, and sewed through that one too. I continued this until all the circles had been sewn together.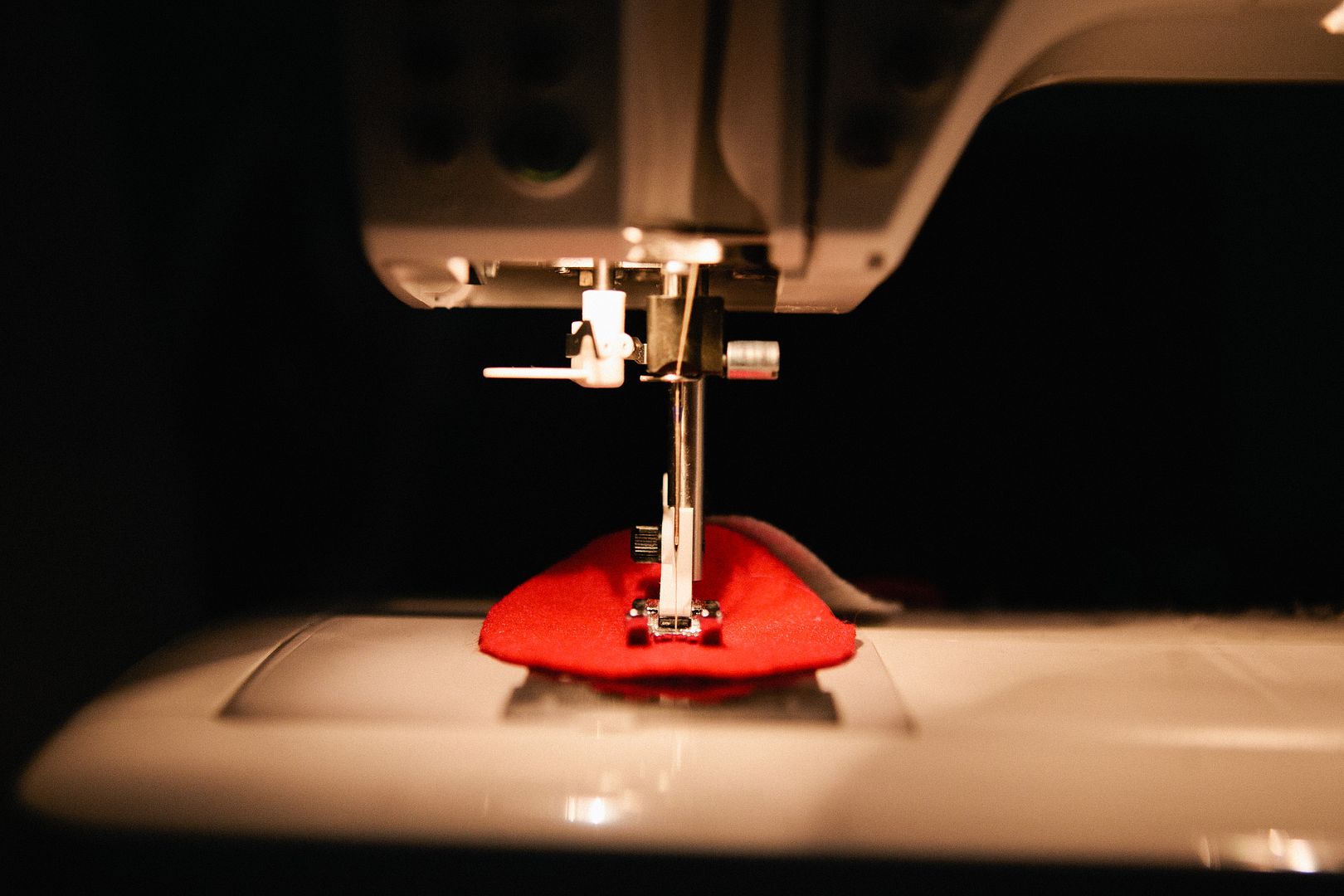 See?
And then I hung it up. :)
Super easy, all you need is felt and a sewing machine!
#24daysofchristmascheer