And we are back on the Christmas train! Now, I'm going to be honest here. Whenever I see craft tutorials online, I think, "Ain't nobody got time for that!" Ironic because I'm doing a series where half of the posts are crafts. HOWEVER. This felt tree was SUPER easy to make and it didn't cost that much at all. Worth it? Totally.
I had the styrofoam tree from last year (I painted it silver) but they run $4-5 at Michaels.
I took a disc from one of my sister's toys and used it to trace circles on the green felt. I used a thin Sharpie.
You start at the bottom, and stick pins in the middle of each circle. Overlap slightly.
Close up.
Repeat until entire tree is covered.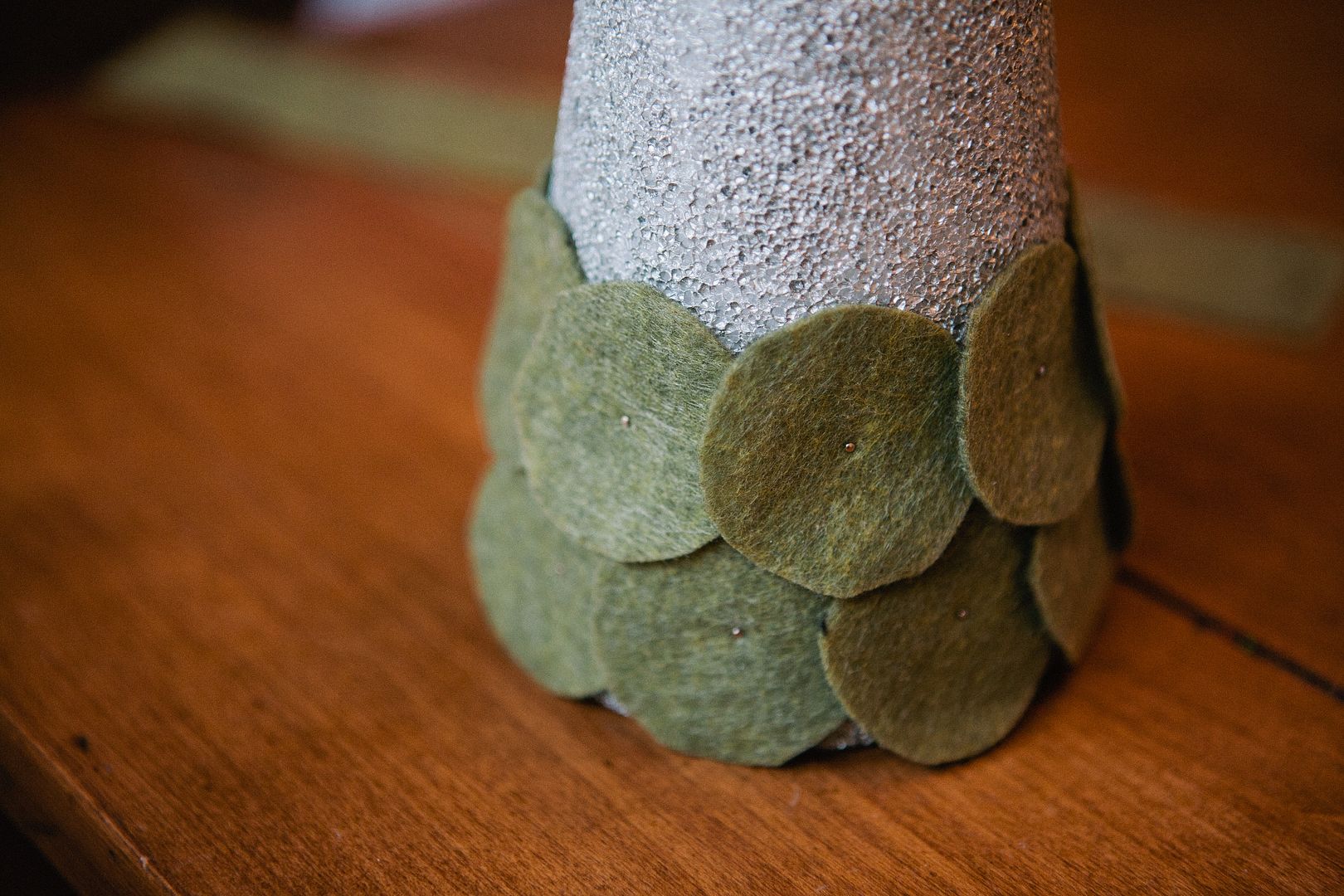 And voila! Finished. The top looks kind of wonky so I pressed the circles down until they laid down a bit more. Super cute!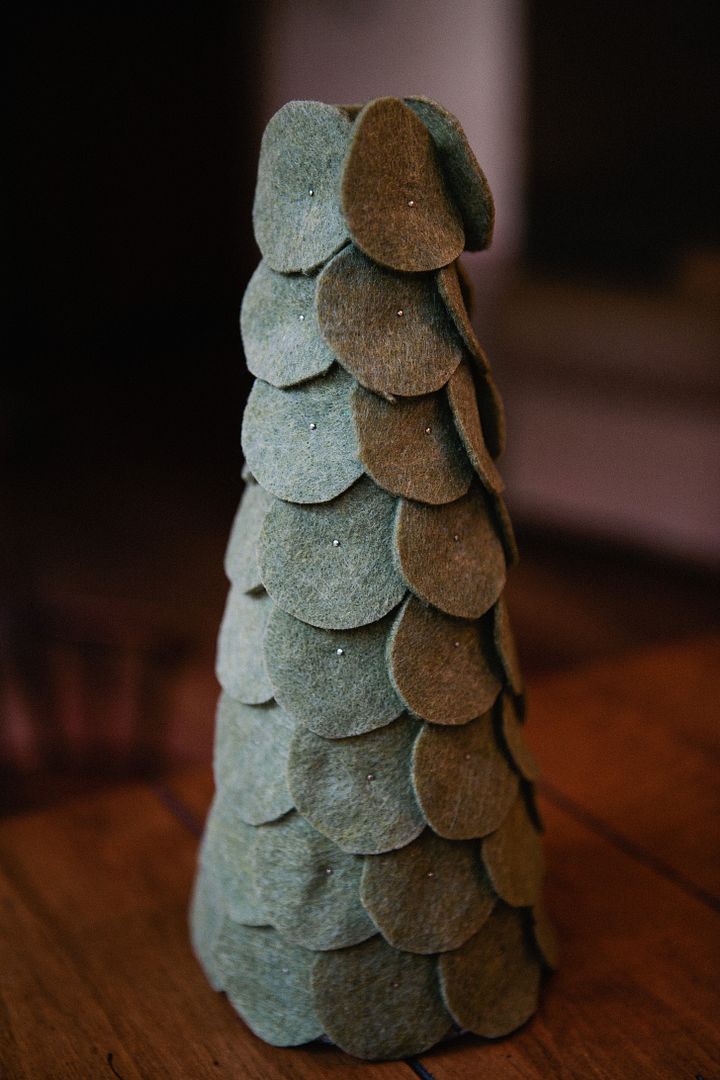 Have an awesome weekend!
#24daysofchristmascheer