I saw these, and immediately went to Michaels and bought the stuff for them. And guess what, it was all under $10.
The directions said to pour the paint in a plastic cup and dip the feather in, wiping off the excess but I didn't have any cups. So I used a plate. Definitely recommend the cup idea.
It was hard to smear the paint on and it didn't come out as clean as I would have hoped.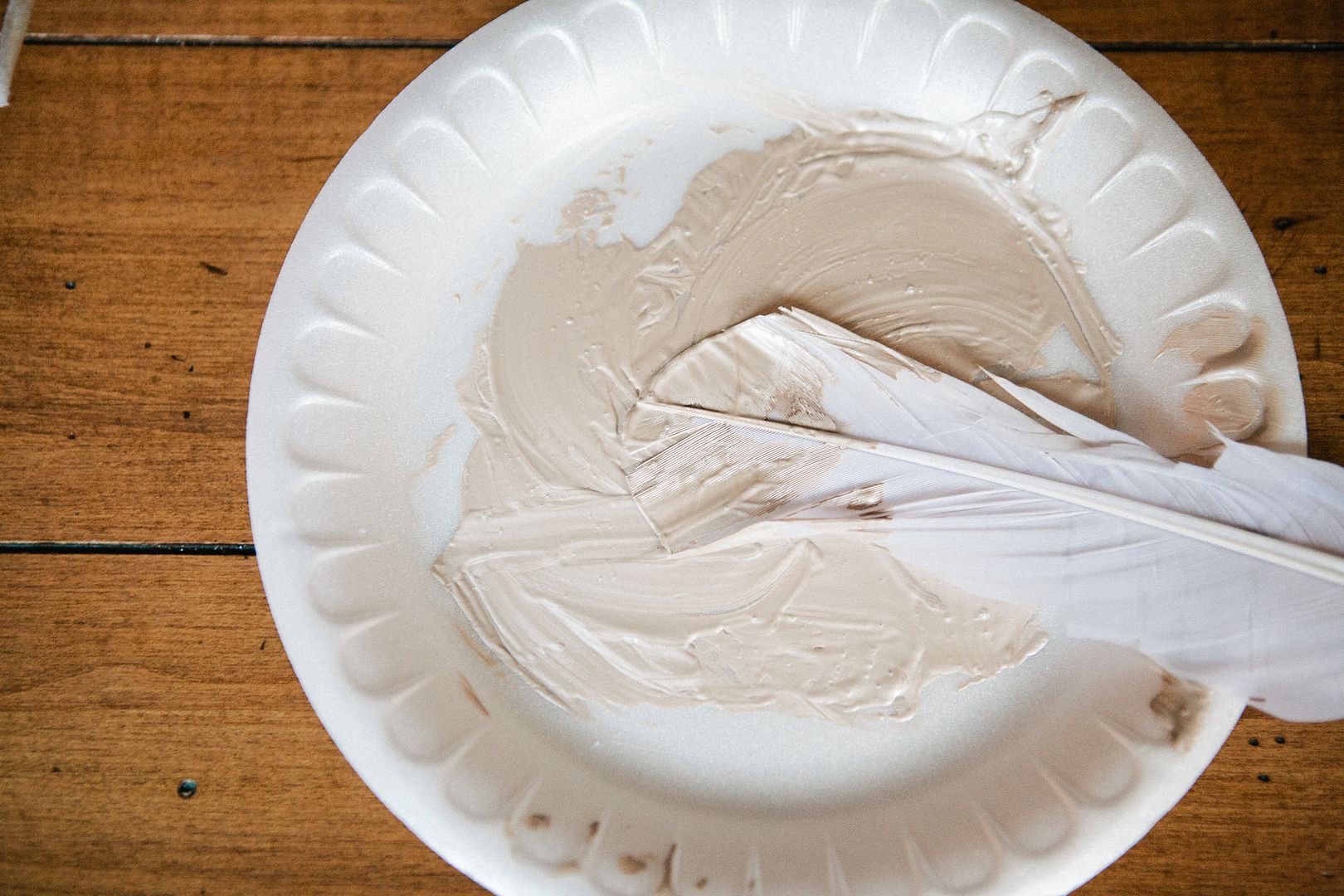 But hey, after I sprinkled the glitter on, they still looked smashing. So happy with the prettiness effect here.
I want to string them up and hang them in my room. I love glitter. And Christmas. GUYS I LOVE CHRISTMAS.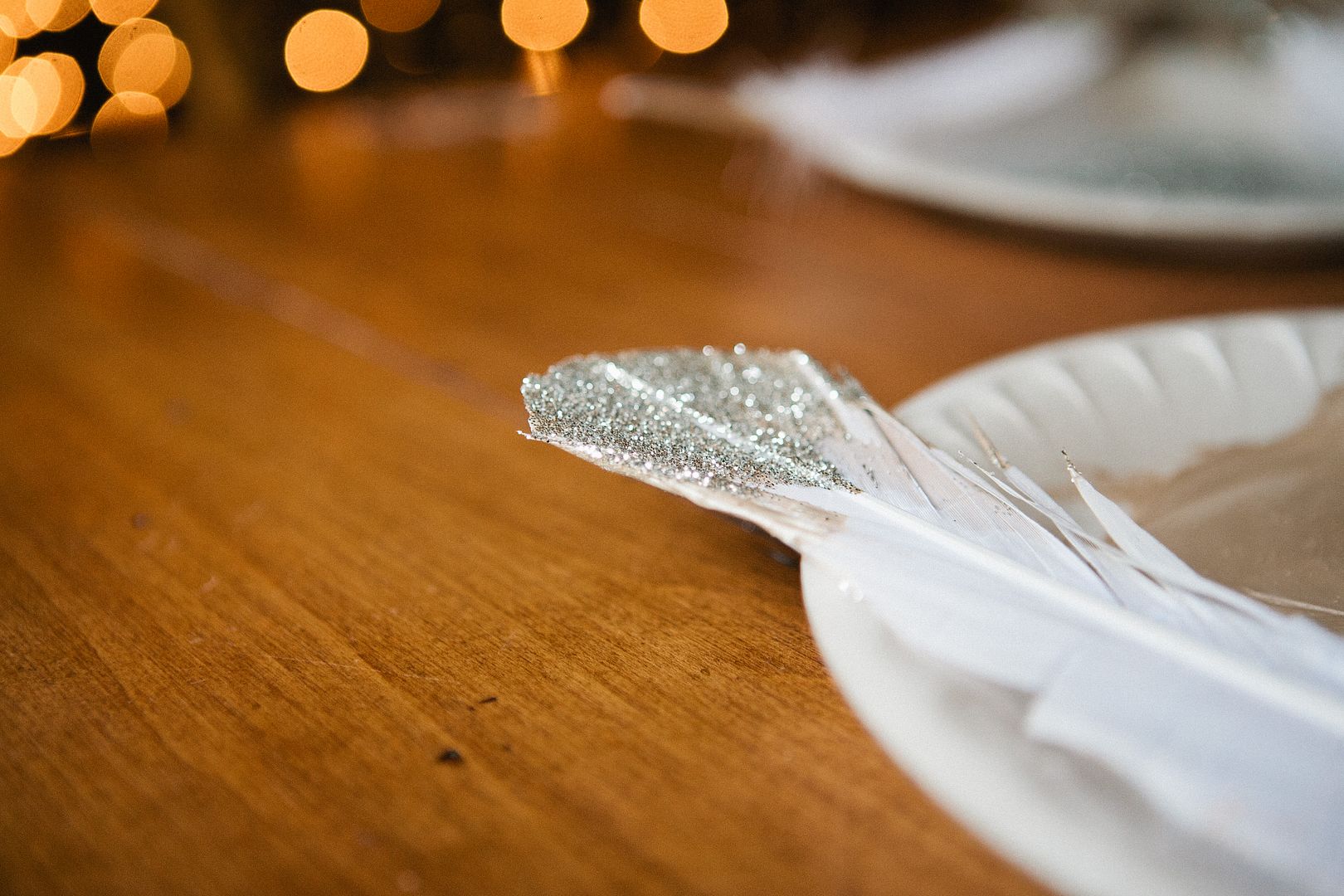 Can't believe it's already day six. I know I'm loving all this Christmas spirit!
#24daysofchristmascheer