I'm so grateful that Hannah Nicole is posting today! She has a huge heart for her work, her family, and her Savior. Her photos and words are pretty awesome too. Comment with some love for her. :)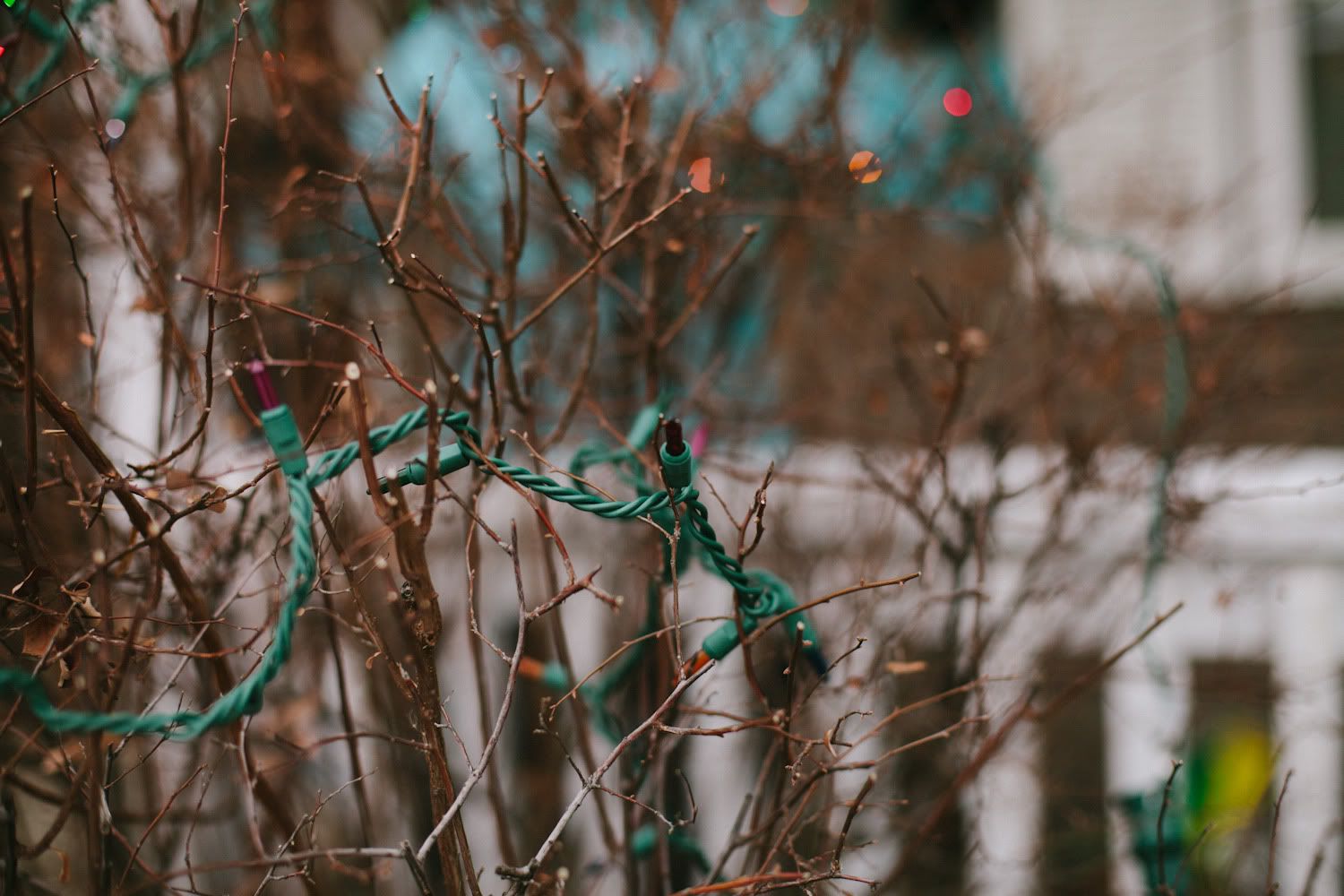 Truth be told, my family has a lot of traditions.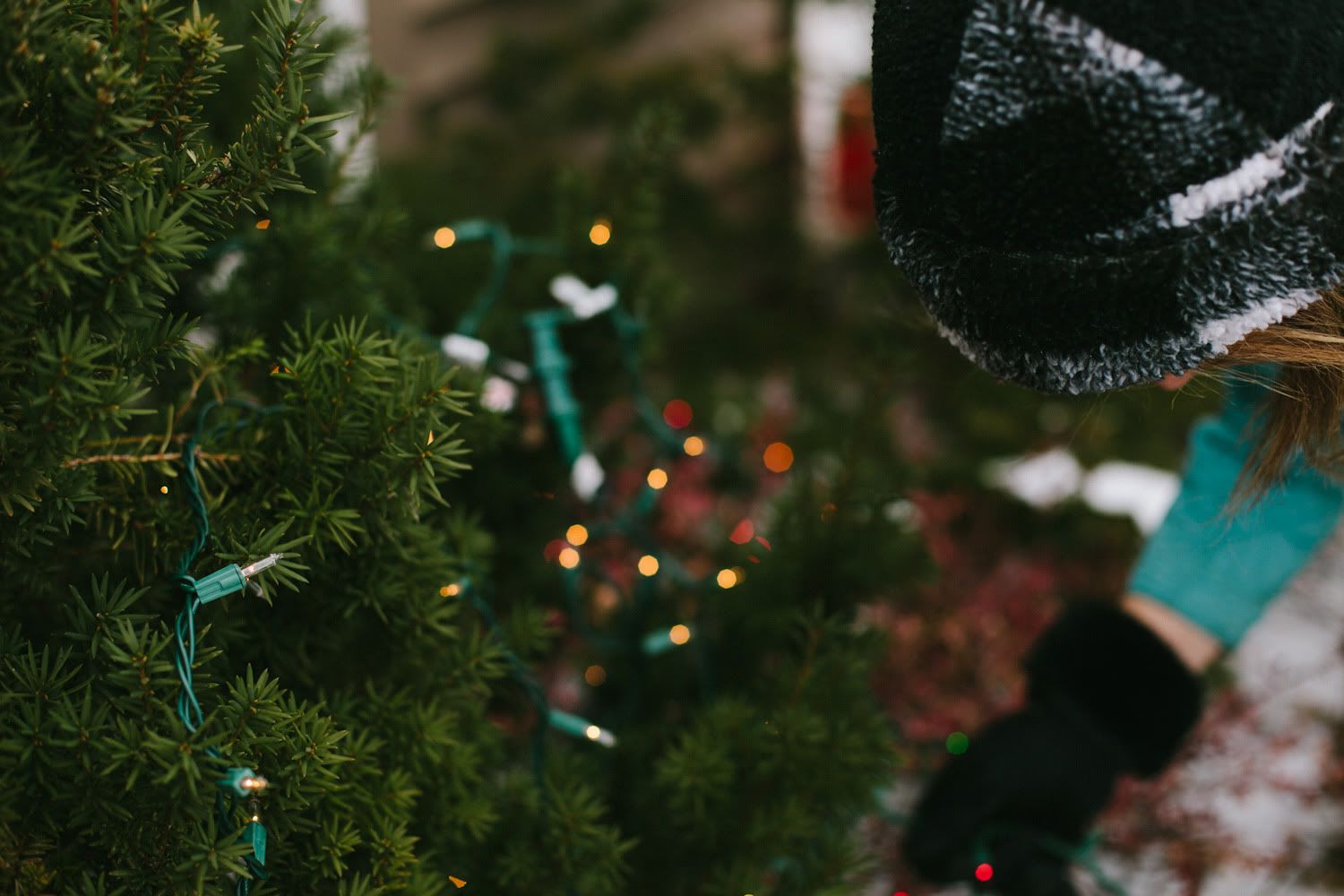 We can make a new tradition out of everything. Everyone loved the sweet & sour chicken? Done. Let's have it monthly. Read the Nutcracker? Great. We'll do it every year. Cinnamon rolls and egg bake in pajamas at grandma and grandpa's for Christmas morning? Perfect. I thrive on traditions and love the history they give to a family. I love the legacy they help people leave behind. And I love seeing the many traditions my grandparents and parents have that I want do to for my own little family someday.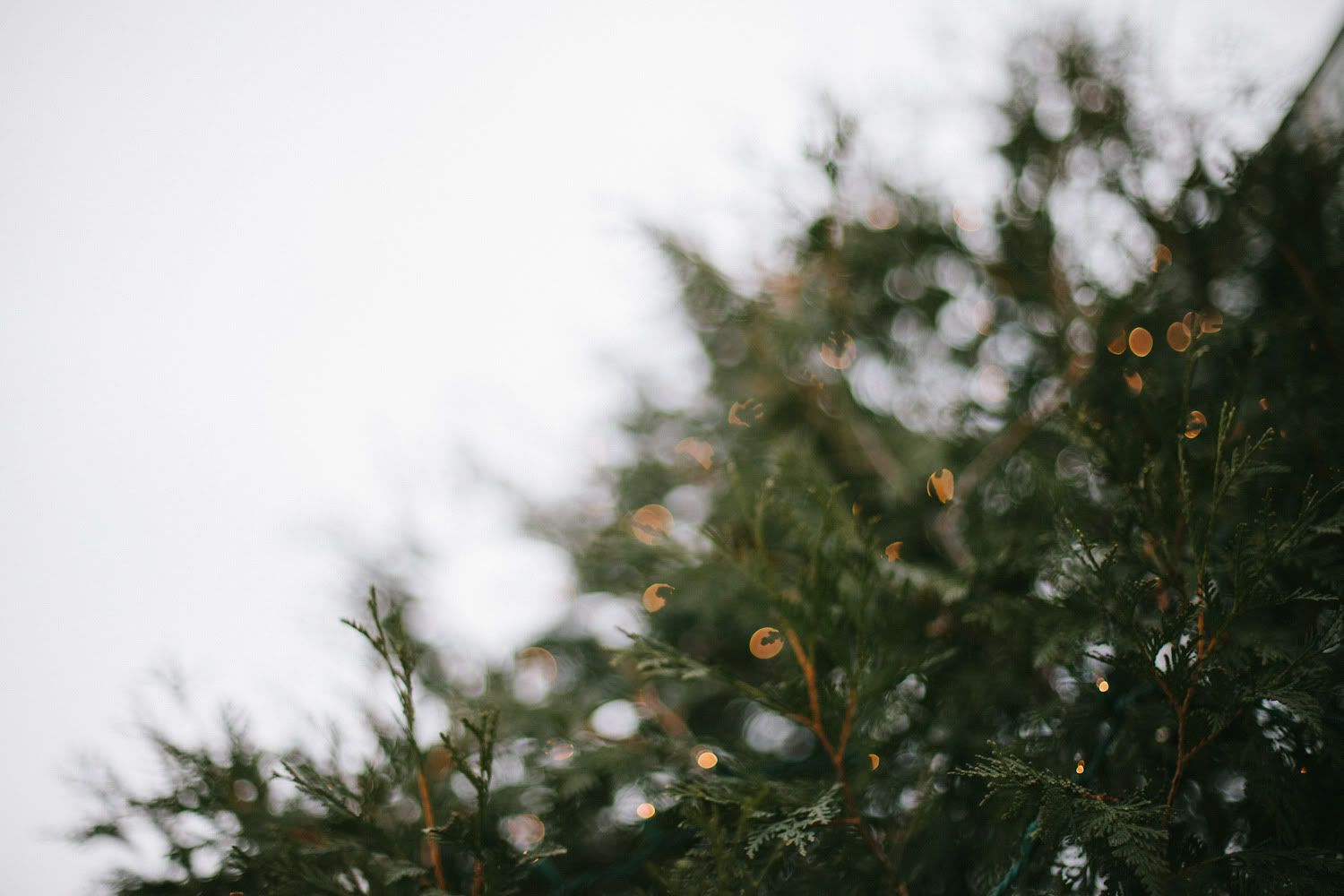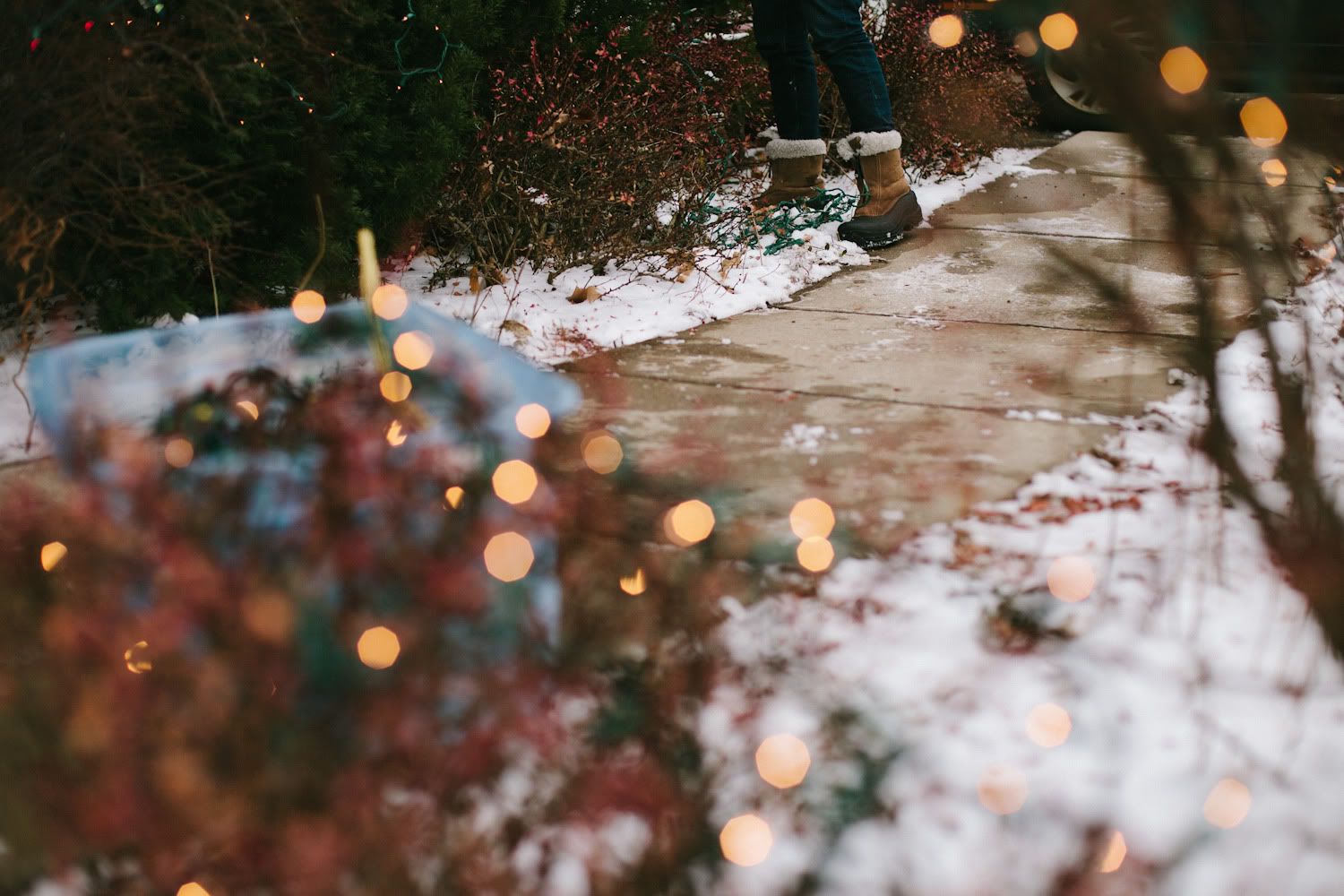 There are so many things I could write about, but one of my favorite traditions are the lights. Every year, usually after the first snow, my mom takes a day to put up the Christmas lights. We don't line the rooftop or precariously perch on a ladder to put lights on the gutter, but we do decorate the trees and bushes that fill our front yard. Come nighttime, when the snow is white, the sky dark save stars, and the air tastes clear and cold, the yard glitters and gleams and glows and it's beautiful.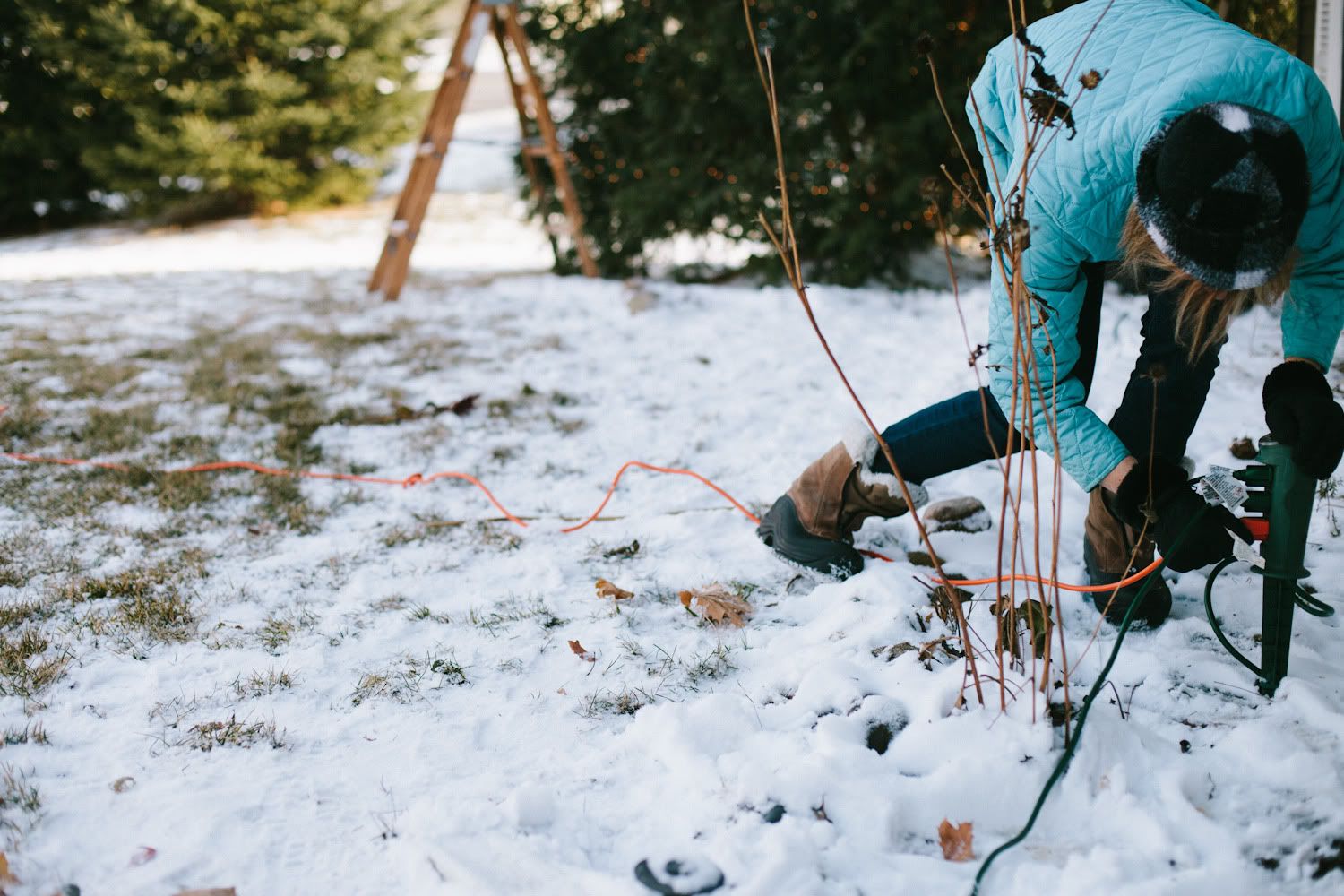 The wind is always biting when she puts the lights up, no matter if the yard is green or white, which is just a factor in Minnesota winters, and so my sisters and I usually bring out hot cocoa, coffee, or tea for my momma to sip on between strands. While we don't put the lights up ourselves (because my mom loves doing it and she does it better than I could even pretend to), there's always one or two or three of us outside, digging through boxes, untangling lights, admiring her handiwork, or in my case, documenting a little of the few hours she spends in the bitter cold to string up some strands of silver and gold.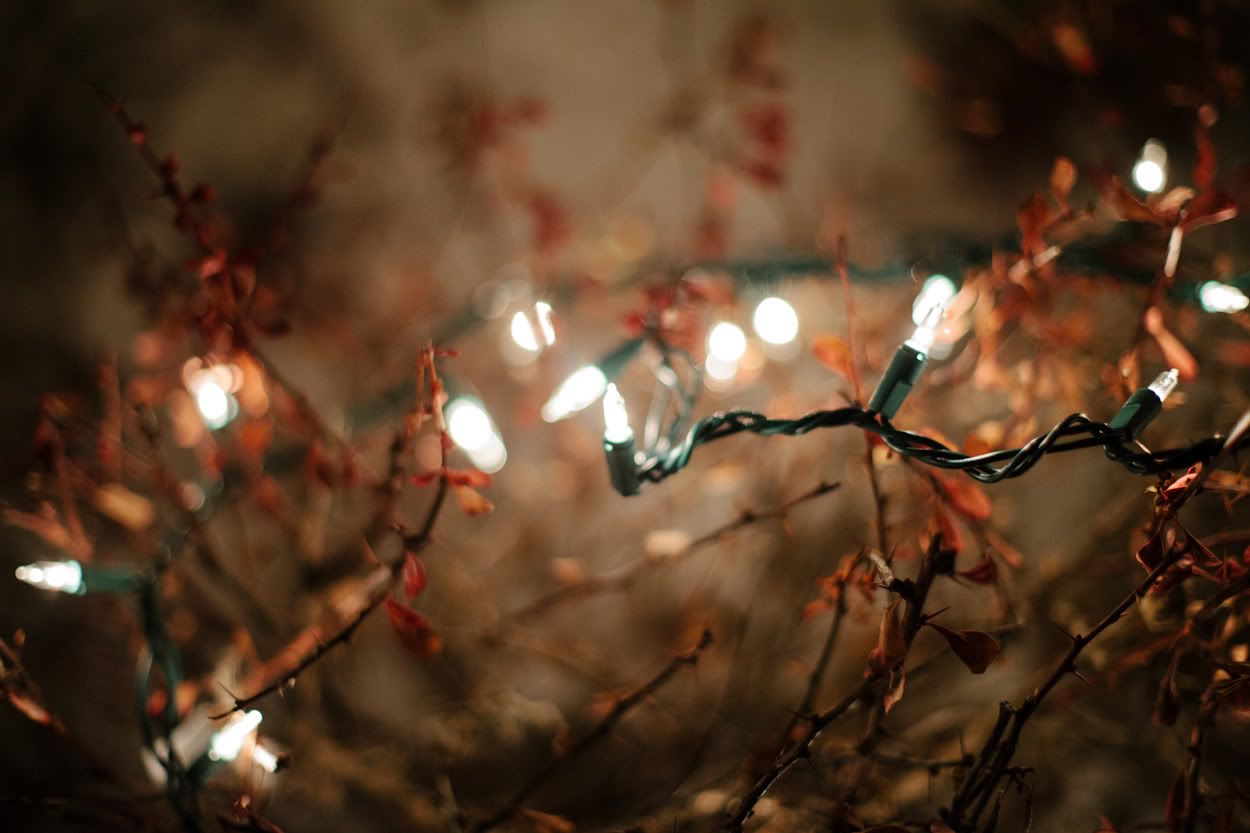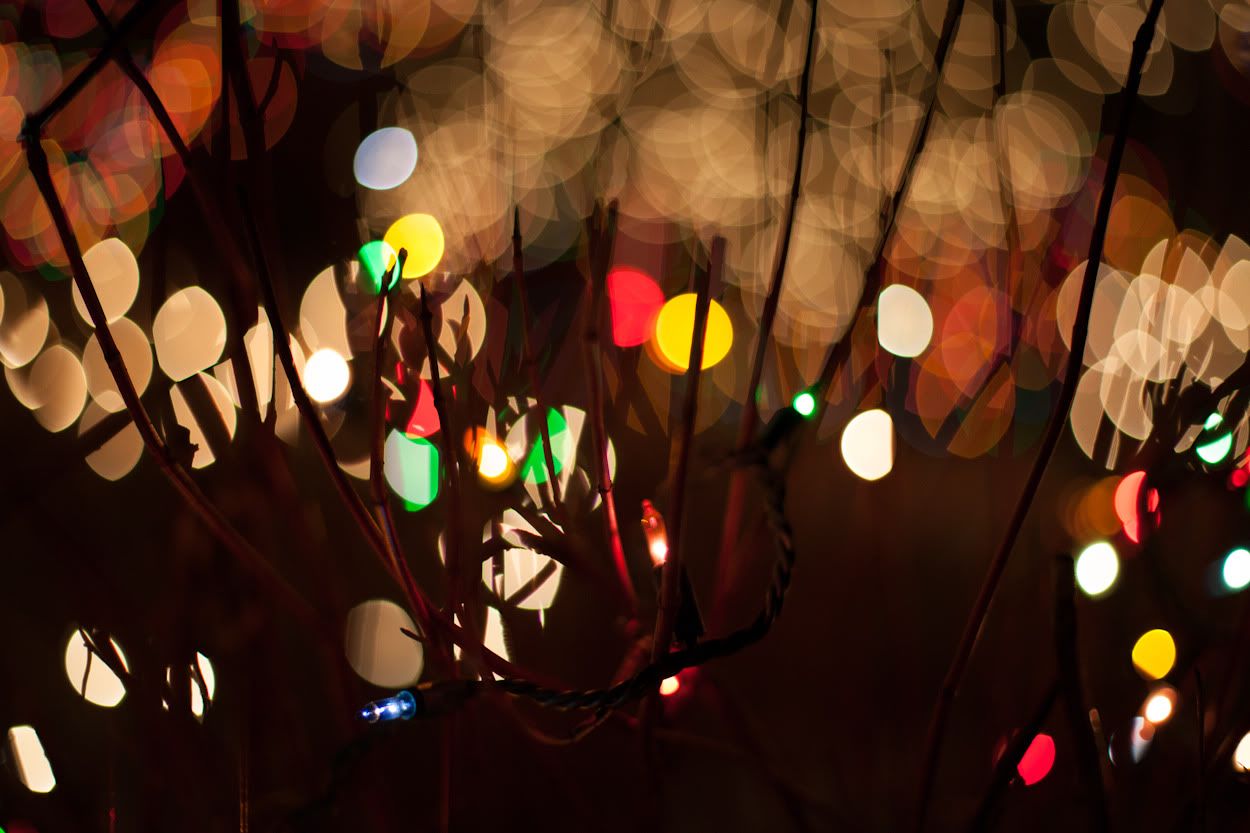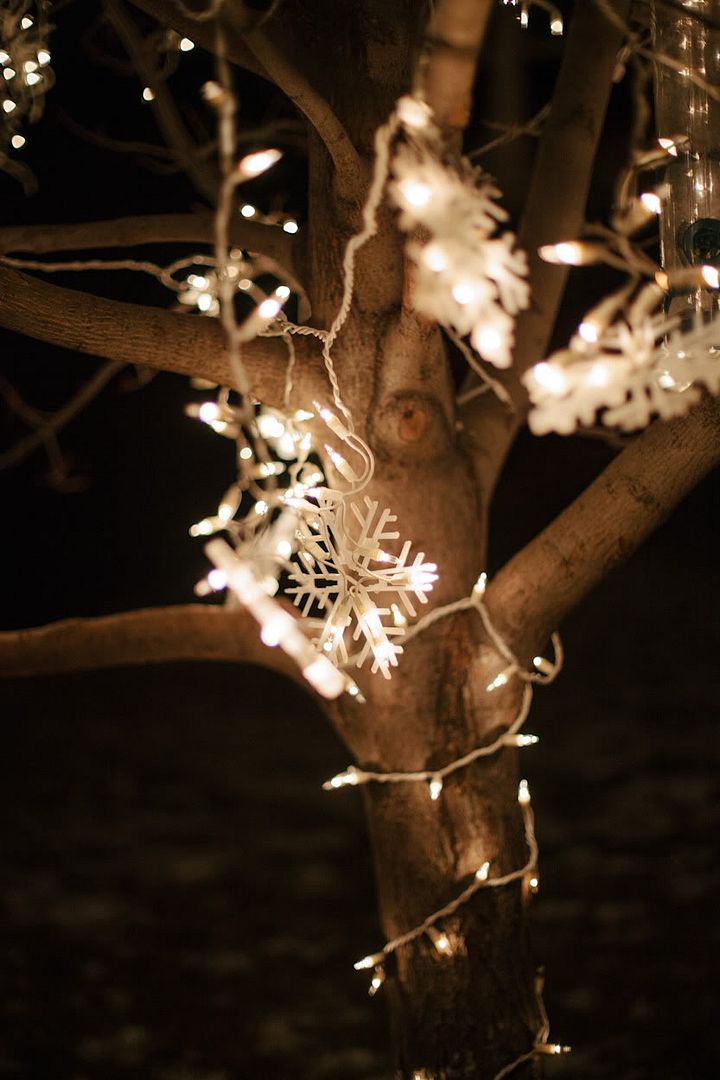 And it may be simple, it may be silly, but it's one of my favorite parts of the Christmas season, and it seems to usher in December better than simply flipping to the last page of the calendar. It's one of my favorite Christmas traditions and one I wait for every year.
Thanks for having me, Ellie! :)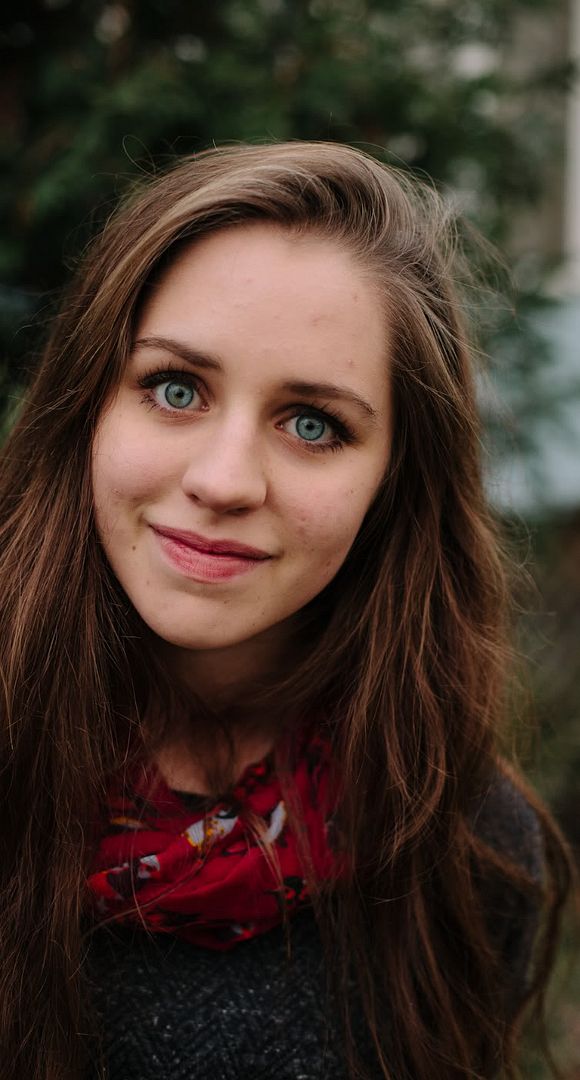 Hello! I'm Hannah Nicole. Singing at the piano, the beauty of friendship and coffee dates, and family traditions change me. I'm a wedding and people photographer in Minnesota learning to grasp this wildly extravagant life gift. (Romans 5:17). I love photos because I love telling stories, and I am so honored to be able to tell the stories I do. Very blessed and grateful. Winter light, lake days, honesty, family, anything homemade, black birds against a misty grey sky, and a really good cup of chai tea inspire me. I love fall but winter has my heart. I'm a writer and a singer and storyteller, and I like to pretend I'm a poet, but really, I just like honest words. I'm an adventurer and a believer and I love it when people call me Hannie girl. Also, I would just like to note that these photos were taken a few weeks ago and we just got 12-15 inches of snow this past weekend. There's a reason my state is called Minnesnowta, after all. ;) Stop by and say hello! :) xoxo, h
website
/
blog
/
Facebook
/
twitter
/
pinterest