storyteller : a person who tells stories
dreamer : a visionary
authentic : true to one's own personality, spirit, or character
When I first thought about doing a workshop, I was honestly thinking, "What would I talk about?" I mean, there's branding, and business, and shooting in manual, and lighting. But that stuff is kind of normal. Useful, but talked about a lot. I wanted to hold a workshop that was enlightening and fun and inspiring and the only thing I could come up with was, "Turn your camera on and start SHOOTING." Just kidding... maybe.
A few months ago, I announced some mentorships/a workshop, but honestly, it didn't feel like the right time for me to host a workshop. The Skype Mentorships were awesome! But something else was missing.
So now, because I believe it is the right time, I am excited to announce my first live (as opposed to dead? Haha...) workshop. And it's called...
The Long + Short of It Workshop.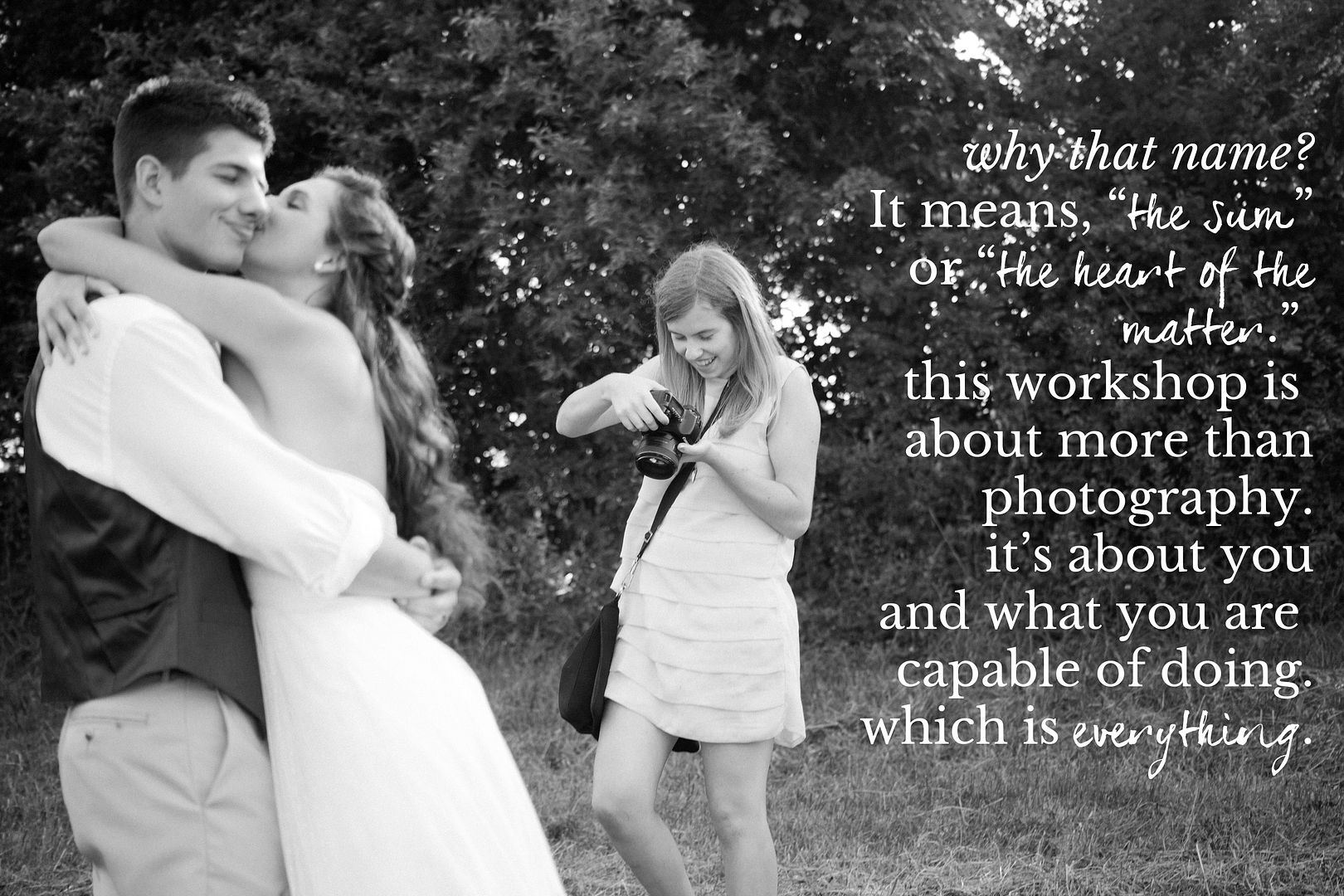 I have been reading through the book "The Power of Starting Something Stupid" and honestly, it has changed my life. Richie Norton has some powerful truths in there. It has challenged me to think differently. Think more. Think about how Jesus wants me to live my life to the FULLEST for Him. To not waste a minute. To be authentic. That's the long + short of it. See what I did there? ;)
So I as I began thinking about this workshop, I realized that I wanted it to be about photography, definitely. But more so, about storytelling, and being authentic, in our own lives + in our photographs. I believe that a connection between those two things is very important.
We'll be talking about some of the "technical" side of photography, but we will be talking MOSTLY about taking real pictures in your business. Of real life. There will be photo shoots, exercises (no running, these are photography exercises ;)), lots of great food, fantastic conversation, and hopefully you will leave challenged. By each other, by me, by your photographs. Also, we will have home-cooked meals, and watch movies, and laugh and talk about good, life things. We'll take lots of cheesy photobooth pictures + you'll bring home lots of good memories.
I have a passion for photography, for Jesus, and for people. I'm excited to combine all three of these together. :)
If you are interested in coming (oh please say you are!) just fill out this
application
and email it to me at elliebephotography(at)gmail(dot)com.
(ps. when you open up the application, look in the top left corner, click file, download as. this will help you save it to your computer so you can edit it!)

Applications are due July 8, 2013. I will be emailing the attendees later on next week!
And that's it! I'm so excited!!